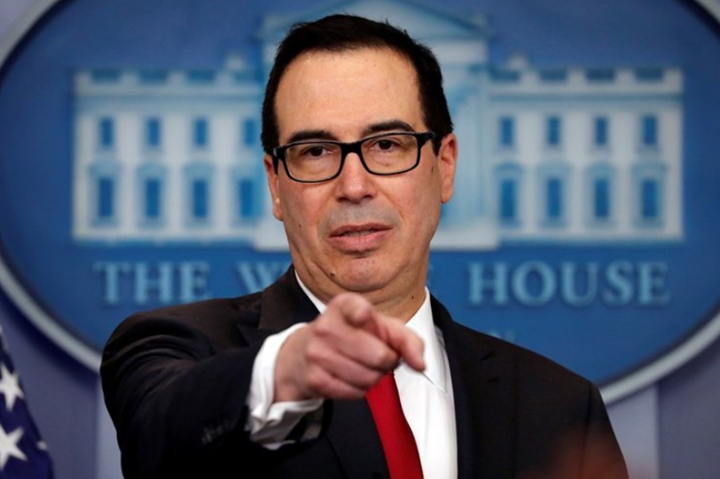 Dow Jones tumbles 3% or 831 points while NASDAQ tanks 4%, and this negative investor sentiment rips through most European and Asian stock markets in early-October 2018. President Trump blames the Federal Reserve for its *crazy tight* interest rate hike. However, this criticism may not be the main trigger for bearish massive stock sell-off. The relentless Sino-American trade impasse remains on the radar for stock market investors. Also, the 10-year Treasury bond yield rises above 3%, and then many institutional investors switch from stock bets to Treasury bond purchases.
Due to these unforeseen circumstances, the International Monetary Fund (IMF) downgrades global economic growth from 3.9% to 3.7% as of October 2018. This latter downgrade seems to trigger ubiquitous investor panic that manifests in the recent surge of the CBOE volatility index (VIX) well beyond 22 points.
Treasury Secretary Steven Mnuchin views the severe bloodbath from S&P 500 to NASDAQ as a normal stock market correction. Mnuchin considers this widespread stock market correction as part of the healthy fundamental recalibration primarily for tech titans such as Facebook, Apple, Microsoft, Google, Amazon, Netflix, and Twitter (FAMGANT). These tech titans exhibit prior stock market overvaluation in the interim period from late-2017 to early-2018.