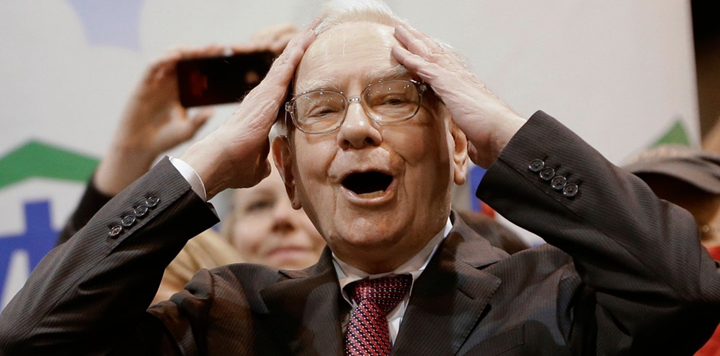 Warren Buffett cleverly points out that American children will not only be better off than their parents, but the former will also enjoy higher living standards in the next decades. His top 2 secrets to U.S. wealth creation are innovation and productivity. The former encapsulates key technology transfer in education, health care, finance, communication, and so on. The latter involves labor-augmenting productivity gains that can readily turn into real GDP economic growth.
As the CEO and Chairman of Berkshire Hathaway, Warren Buffett has a net worth of $85 billion as of early-2018. He is a generous philanthropist who has given away more than $27 billion in the past decade. This multi-billionaire is well-known for his frugal habits, enjoys daily McDonald's breakfasts, and insists on using his favorite flip phone. Buffett prefers to invest in bluechip value stocks or public companies with high ratios of book-to-market equity, dividend-to-price, and net-profit-to-price.
Buffett believes that sound corporate governance contributes to both better market valuation and operating performance with competitive moats. Berkshire Hathaway beats most mutual funds and asset management firms etc with an impressive 19% average annual return. Buffett's value investment strategy focuses on buying the common stocks of public corporations that operate as profitable cash cows with conservative asset growth.