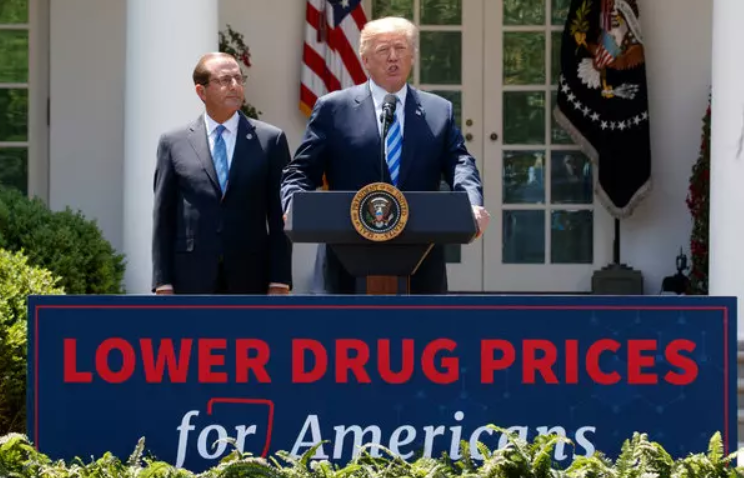 President Trump seeks to honor his campaign promise of lower U.S. medical costs by forcing higher big-pharma prices in foreign countries such as Canada, Britain, France, Germany, Japan, and South Korea. As of early-2018, the typical American spends more than $1,100 on prescription drugs per year.
It is true that many Americans take pills on a regular basis, but what sets the U.S. apart from most other OECD countries relates to high drug prices. President Trump now attempts to induce large pharmaceutical companies such as Merck, Johnson & Johnson, Pfizer, Amgen, and GSK etc to increase their medicine prices abroad. This strategic move would create economic incentives for these companies to cut drug prices in America. In light of the high health insurance and medical costs in America, the Trump administration either has to foster competition among biotech firms and pharmaceutical companies, or the Trump administration needs to induce them to voluntarily reduce medicine prices.
President Trump sometimes retorts with the deliberate hyperbole that drugmakers can **get away with murder** in what they charge the government for medication. As the American population enjoys longer human longevity with better medical technology, lower medicine prices seem to have become a necessary evil for big pharma.