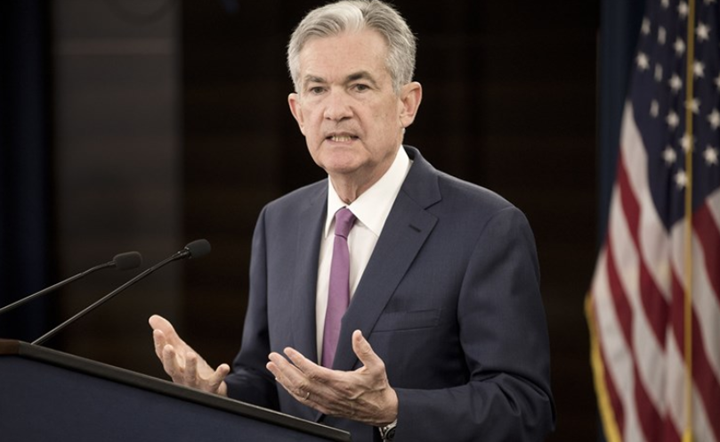 President Trump forces the Federal Reserve to normalize the current interest rate hike to signal its own monetary policy independence from the White House. There are at least 3 root causes of the key neutral interest rate hike. First, the real interest rate is remarkably low around the zero lower bound when the CPI inflation rate is about 2.2% and the U.S. federal funds rate lands in the target range of 2%-2.25%. This near-zero real rate can cause serious problems. For instance, firms respond to the low cost of capital by taking on excessive debt. Banks reach for higher yields by lending to high-risk borrowers with some deterioration in underwriting standards. Institutional investors can lever up to boost stock market indices to unsustainably high levels. The government tends to run fiscal deficits because the debt-servicing cost is relatively low. Such aggregate credit supply changes can sow the seeds of the next economic recession.
Second, the Federal Open Market Committee (FOMC) can normalize the current interest rate hike such that the central bank gains greater instrumental bandwidth to deal with the next financial downturn. At subsequent stages of the real business cycle, the FOMC can then apply downward interest rate adjustments as the neutral interest rate allows the U.S. economy to operate near full employment with inflation containment. The current U.S. unemployment is 3.7%, and the FOMC expects the long-term sustainable unemployment rate to be about 4.4%. In the rosy picture of 3%-3.5% real GDP economic growth, the FOMC has to gradually introduce interest rate increases to prevent 2% CPI inflation from becoming an economic disturbance.
In light of one rate increase per quarter throughout 2018, the FOMC expects to raise the interest rate twice in 2019.
Third, the Federal Reserve now needs to normalize the current interest rate hike to signal its own monetary policy independence from the White House. Empirical evidence shows that monetary policy independence helps better curb inflation with steady gains in productivity growth, capital investment, and domestic employment. Fed Chair Jerome Powell needs to continue interest rate increases to attain a fair trade-off between inflation and unemployment (although Powell receives several criticisms from President Trump in recent times).
Overall, the Federal Reserve has to maintain the current hawkish monetary policy pace in response to multiple economic headwinds from Trump tax cuts and tariffs to higher public expenditures and health care costs.