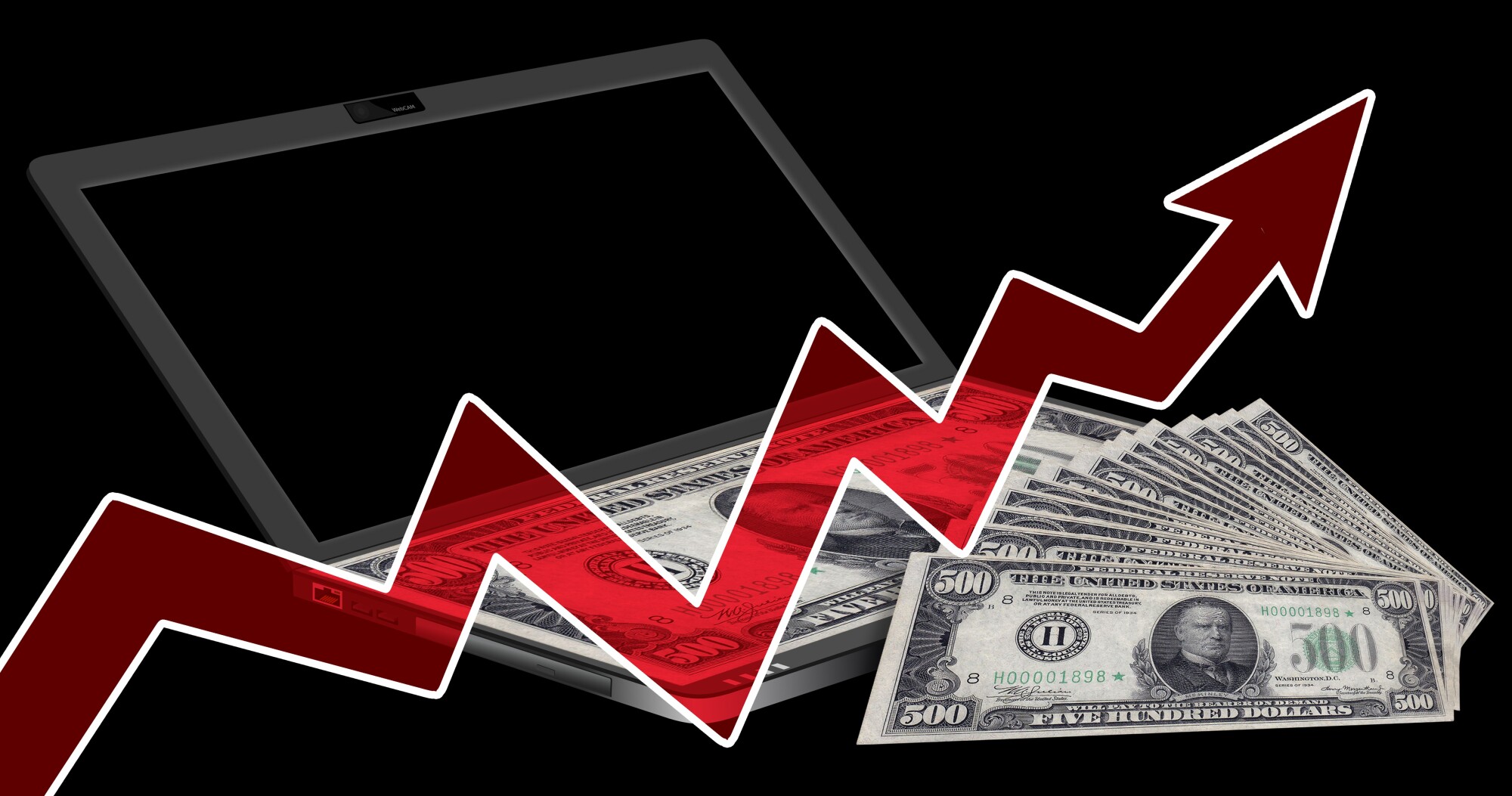 What are the best online stock market investment tools?
Stock trading has seen an explosion since the start of the pandemic. As people lost their jobs and income, people turned to online stock market trading as a possible income solution. The mania of online trading culminated earlier this year when several stock prices surged, with Gamestop as the most notable.
Stock market news was exciting during this period. This may have led you to wonder about the best way to maximize your investments.
Some investment tools can help you plan your investment strategy and navigate stocks. Here are some of the best tools that can help you.
Finviz is the online stock sector map.
Finviz is a website that provides data on US stocks. The website has a layout that divides stocks into sectors, such as technology, communication services, and more. Stocks are grouped into these categories based on where they fall in the sector map.
Each stock has a color assigned that varies in different shades of red and green. The red and green indicate whether a stock is losing money or gaining money, respectively. The shades of red and green indicate the severity of their decline or growth.
Tradingview helps chart the online stock market.
Stock charts allow investors the ability to track stock growth, decline, and price in real-time. Tradingview is a free charting site that has great technical and fundamental analysis.
This software is geared towards day traders, but investors of all types can find use in the software. Investors will be able to discover new investment ideas and learn from fellow investors.
The software is easy to use, and installation is just as simple. There are also paid versions of the software that give you access to more in-depth features.
Charles Schwab, StreetSmart Edge, and Screener Plus.
Charles Schwab offers a trading platform named StreetSmart Edge, which utilizes a technical tool known as Screener Plus. Screener Plus lets users look at stock market data in real-time. It also allows its users to filter stocks and ETFs through technical and fundamental criteria.
Users can also set parameters important to them and integrate the results into their watch lists. You can also chart on handheld devices, but there are no drawing tools for them.
We can get good analysis on Seeking Alpha.
Seeking Alpha is a stock information website that doubles as an investment research platform. You can find research articles about the stock market written by analysts. The biggest feature of the website, however, is that amateur investors can submit articles too.
The articles written by professional analysts have more data and financial model analysis. However, it can also be good to hear the thoughts and opinions of other amateur investors.
Thinkorswim at TD Ameritrade.
Thinkorswim is a vibrant stock trading platform with a wealth of resources. It is only available for customers of TD Ameritrade.
The platform has a $0 trading commission and also offers classes for investors. Users of the platform can also trade some securities 24 hours a day, five days a week.
Some of the resources the platform offers include:
paperMoney - a platform that allows investors to practice investing by using fake money.
Strategy Roller - a tool that can automate investment strategies. By using preset controls, this tool keeps stock market investments in line with the ultimate investment goals.
Market Maker Move - this tool keeps track of major price fluctuations and market volatility. When volatility is detected, it sends a notification.
Stock Hacker - users can enter criteria for stocks and Stock Hacker will find stocks that fit those specifications.
thinkScript - a programming language that lets people build their own order execution. It also allows users to execute algorithms to see how different scenarios play out.
Live action scanner on E*Trade.
The Live Action scanner is a tool that is present on the trading platform E*Trade. The scanner has over 100 screens that scan the stock market in real-time. They monitor prices and analytical metrics based on different categories such as news events, earnings, sentiment, and others.
Another function of Live Action is an application known as The Oscillator. This monitors stocks that are overbought or oversold. This provides investors with additional opportunities to take advantage of prime investment opportunities.
The Recognia scanner on Live Action scans stocks using technical events or patterns. When certain conditions are met that you set beforehand, you receive a notification.
We can learn corporate stock investing strategies on DATAROMA.
Every quarter, institutional investors must submit a 13F report to the SEC. DATAROMA monitors and sorts these reports.
If you want tips on how to invest, this a good way to learn from professionals. These reports detail the stocks these investors buy and sell. You should not copy everything that they do, but by looking at their investment strategies, you can incorporate them.
There are a couple of things to keep in mind when you look at these reports. First, there is a 45-day delay between the announcement time and the entry/exit. Second, the report only requires investment institutions to list their long-term investments.
This feature means that you cannot see their short positions.
We can track financial events with Investing.com economic calendar.
An economic calendar tracks all kinds of holidays and financial events. An economic calendar will allow you to monitor all kinds of events that can affect your investments.
The economic calendar tracks many events to help you stay on top of economic events. Some of the events it monitors include holidays across the globe, earnings reports, dividend payments, splits, and IPOs.
AYA fintech network platform helps enhance financial literacy, freedom, and inclusion worldwide.
Plenty of investment apps exist and allow you to start stock investing. To maximize your profits in the online stock market, it is a good idea to have resources at your disposal.
Some investment platforms have excellent tools built into them that you should utilize. There are also external resources that can help you chart stocks, keep track of economic events, monitor market sectors, and learn the positions of institutional investors.
At Andy Yeh Alpha (AYA) fintech network platform, we are all about increasing financial literacy for our users. AYA fintech network platform provides proprietary alpha stock signals and personal finance tools for U.S. stock market investors. Our freemium members can use $1 million token talents to trade U.S. stocks with individual investment vitae records on our leaderboard. We also want to make the world of stock investing accessible to people who are willing to learn over time. We have different freemium plans available that can fit into your budget to help you jump into the exciting world of investing and financial literacy.
This analytic article cannot constitute any form of financial advice, analyst opinion, recommendation, or endorsement. We refrain from engaging in financial advisory services, and we seek to offer our analytic insights into the latest economic trends, stock market topics, investment memes, personal finance tools, and other self-help inspirations. Our proprietary alpha investment algorithmic system helps enrich our AYA fintech network platform as a new social community for stock market investors: https://ayafintech.network.
We share and circulate these informative posts and essays with hyperlinks through our blogs, podcasts, emails, social media channels, and patent specifications. Our goal is to help promote better financial literacy, inclusion, and freedom of the global general public. While we make a conscious effort to optimize our global reach, this optimization retains our current focus on the American stock market.
This free ebook, AYA Analytica, shares new economic insights, investment memes, and stock portfolio strategies through both blog posts and patent specifications on our AYA fintech network platform. AYA fintech network platform is every investor's social toolkit for profitable investment management. We can help empower stock market investors through technology, education, and social integration.
We hope you enjoy the substantive content of this article! AYA!
Andy Yeh
Chief Financial Architect (CFA) and Financial Risk Manager (FRM)
Brass Ring International Density Enterprise (BRIDE) ©
Do you find it difficult to beat the long-term average 11% stock market return?
It took us 20+ years to design a new profitable algorithmic asset investment model and its attendant proprietary software technology with fintech patent protection in 2+ years. AYA fintech network platform serves as everyone's first aid for his or her personal stock investment portfolio. Our proprietary software technology allows each investor to leverage fintech intelligence and information without exorbitant time commitment. Our dynamic conditional alpha analysis boosts the typical win rate from 70% to 90%+.
Our new alpha model empowers members to be a wiser stock market investor with profitable alpha signals! The proprietary quantitative analysis applies the collective wisdom of Warren Buffett, George Soros, Carl Icahn, Mark Cuban, Tony Robbins, and Nobel Laureates in finance such as Robert Engle, Eugene Fama, Lars Hansen, Robert Lucas, Robert Merton, Edward Prescott, Thomas Sargent, William Sharpe, Robert Shiller, and Christopher Sims.
Follow our Brass Ring Facebook to learn more about the latest financial news and fantastic stock investment ideas: http://www.facebook.com/brassring2013.
Follow AYA Analytica financial health memo (FHM) podcast channel on YouTube: https://www.youtube.com/channel/UCvntmnacYyCmVyQ-c_qjyyQ
Free signup for stock signals: https://ayafintech.network
Mission on profitable signals: https://ayafintech.network/mission.php
Model technical descriptions: https://ayafintech.network/model.php
Blog on stock alpha signals: https://ayafintech.network/blog.php
Freemium base pricing plans: https://ayafintech.network/freemium.php
Signup for periodic updates: https://ayafintech.network/signup.php
Login for freemium benefits: https://ayafintech.network/login.php