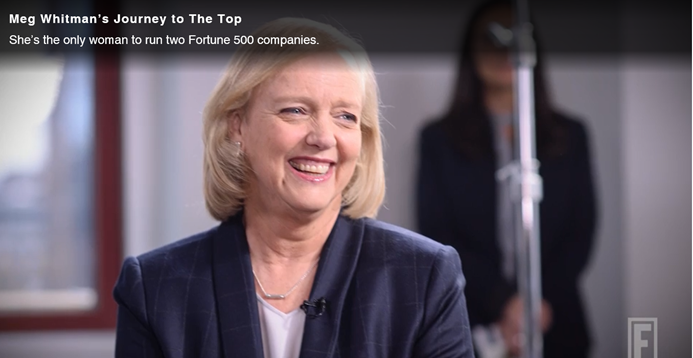 HPE CEO Meg Whitman has run both eBay and Hewlett Packard within Fortune 500 and now has decided to step down after her 6-year stint at the technology giant. As one of the most prestigious women in Corporate America and a former candidate for California governor, Whitman split Hewlett Packard Corporation into HPE and PC-and-printer business HP Inc back in 2015 as part and parcel of an ambitious plan to turn around the large conglomerate. She aggressively shed assets and cut tens of thousands of jobs as HPE sharpened its focus on cloud server and network businesses. HPE share prices have risen by a margin of 47% in stark contrast to a bullish 27% return on S&P 500 in the same period.
At HPE, Whitman's tenure set a healthy sequence of corporate reorganizations that she regarded as necessary to focus on the core businesses. For instance, Whitman rubber-stamped several complex deals of spinning off HP's software business to British tech firm Micro Focus, as well as spinning off HP's IT service business to DXC Technology. During Whitman's tenure, HPE further unloaded its Indian IT outsourcing unit Mphasis to the Blackstone Group.
Whitman's HPE adventures represent a classic business case study of valuable aggressive corporate reorganizations that reorient the essential core assets of a tech conglomerate. This landmark case study sheds fresh light on successful corporate reorganizations for business executives and stock market investors to focus on more sustainable firm valuation and shareholder wealth creation.