Trump imposes tariffs on steel and aluminum in a trade war with some exemptions for Canada and Mexico.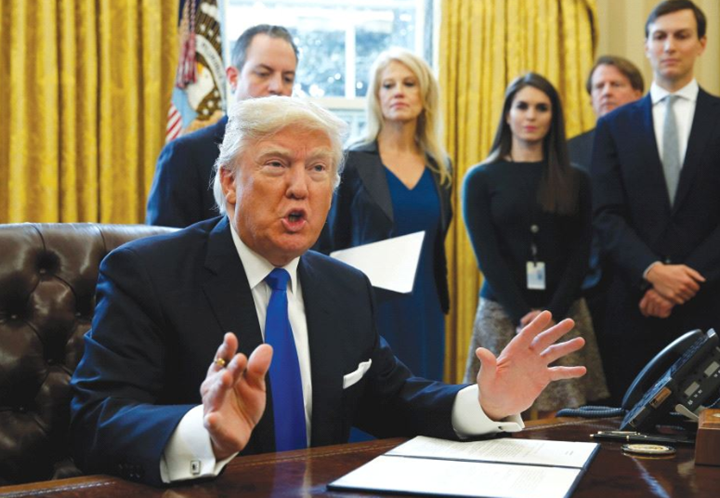 Trump imposes high tariffs on steel (25%) and aluminum (10%) in a new trade war with subsequent exemptions for Canada and Mexico. The Trump administration's Trade Act Section 232 investigation suggests that the main sources of U.S. steel-and-aluminum trade deficits are Canada, Europe, Mexico, and China.
In light of both Section 301 and Section 232 investigations, the steel and aluminum tariffs seem to target China and the European Union. There are a pair of pertinent problems with imposing tariffs on foreign imports of this nature. First, the tariff tactic is a massive diplomatic gambit. In effect, this tactic may pose the imminent risk of retaliation from multiple countries. Second, this strategic move can inevitably lead to higher consumer prices from food cans to cars and airplanes insofar as these products involve the use of steel or aluminum. These price increases can thus feed back to fuel higher inflation in America. Also, American households and firms may experience higher costs and so lower disposable income. The resultant decrease in aggregate demand can be detrimental to U.S. economic output, employment, capital investment, and so on. When push comes to shove, the law of inadvertent consequences counsels caution.

If any of our AYA Analytica financial health memos (FHM), blog posts, ebooks, newsletters, and notifications etc, or any other form of online content curation, involves potential copyright concerns, please feel free to contact us at service@ayafintech.network so that we can remove relevant content in response to any such request within a reasonable time frame.