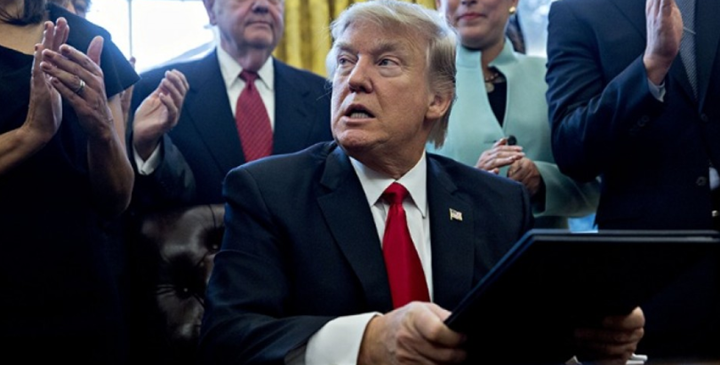 President Trump signs an executive order to freeze federal employee pay in early-2019. Federal employees face furlough or work without pay due to the government shutdown. Trump then pours salt into the wound by issuing an executive order that freezes federal pay for around 2 million public employees and contractors in early-2019. In effect, this executive order cancels the 2% pay increase for 2 million non-military federal workers, whereas, the same executive order has no impact on the 2.6% pay increase for military servants and soldiers.
This strategic move expands the prior Trump claim that he *would be proud to shut down the government for better border security*. Specifically, Trump demands $5 billion public finance for the southern border wall. The wall can help improve the domestic quality of health care, education, and many other public services for U.S. residents. So the $5 billion border wall tax becomes essential for overall domestic welfare in America.
On the other side of the same story, however, this executive order serves as a key Trump tactic that tilts Congress toward political compromise. The tense negotiation contributes to the Trump presidential campaign promise of better border security although most Americans blame President Trump for the government shutdown.