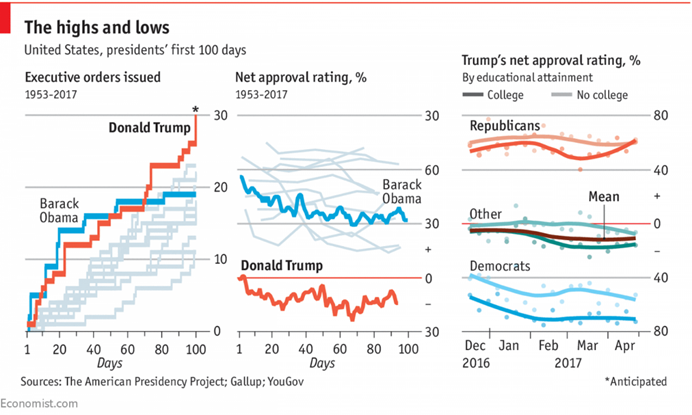 This nice and clear infographic visualization helps us better decipher the main memes and themes of President Donald Trump's first 100 days in office.
This time is no different.
It is difficult to predict Trump's eventual presidential fate and legacy.
The fiscal trifecta of lower income taxation, new infrastructure, and deregulation has yet to run its natural course.
The current interest rate hike continues to boost greenback appreciation. Also, dark clouds of economic policy uncertainty revolve around Trump's diplomatic relations with China, Russia, North Korea, and the Middle East.
The present political situation complicates the Republican administration's pro-growth macroeconomic policy agenda.
In this light, the Trump stock market rally has not demonstrated its full potential.