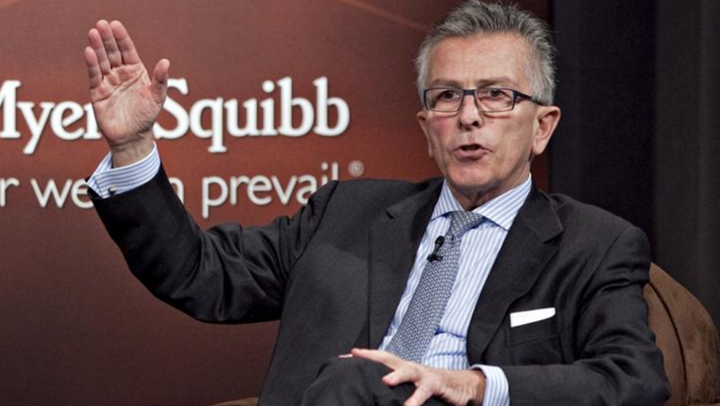 The recent Bristol-Myers Squibb acquisition of American Celgene is the $90 billion biggest biotech deal in history. The resultant biopharma goliath would become an oncology powerhouse with $8 billion blockbuster medications. Celgene share price surges 21% as Bristol-Myers Squibb (BMS) announces this acquisition. When the deal closes, Celgene shareholders would receive one BMS share, $50 in cash for each Celgene share, and one tradeable contingent value right for each share of Celgene. This contingent value right entitles its holder to gain a one-time potential payment of $9 in cash upon FDA approval of all 3 main medications of ozanimod (31 December 2020), liso-cel (31 December 2020) and bb2121 (31 March 2021).
BMS already owns a rich portfolio of blockbuster medications. These medications include the top-selling PD-1 checkpoint inhibitor Opdivo, the leukemia drug Sprycel, the melanoma drug Yervoy, the multiple-myeloma drugs Revlimid and Pomalyst, and the pancreatic cancer medicine Abraxane. These medications generate about $5.9 billion revenue in 2018Q3. These landmark medications position BMS as the market-share leader in immune-oncology and hematology.
The BMS specialty market niche and patent portfolio collectively create competitive moats for the new biopharma goliath in comparison to Johnson & Johnson, Merck, Pfizer, Roche, and Novartis etc.