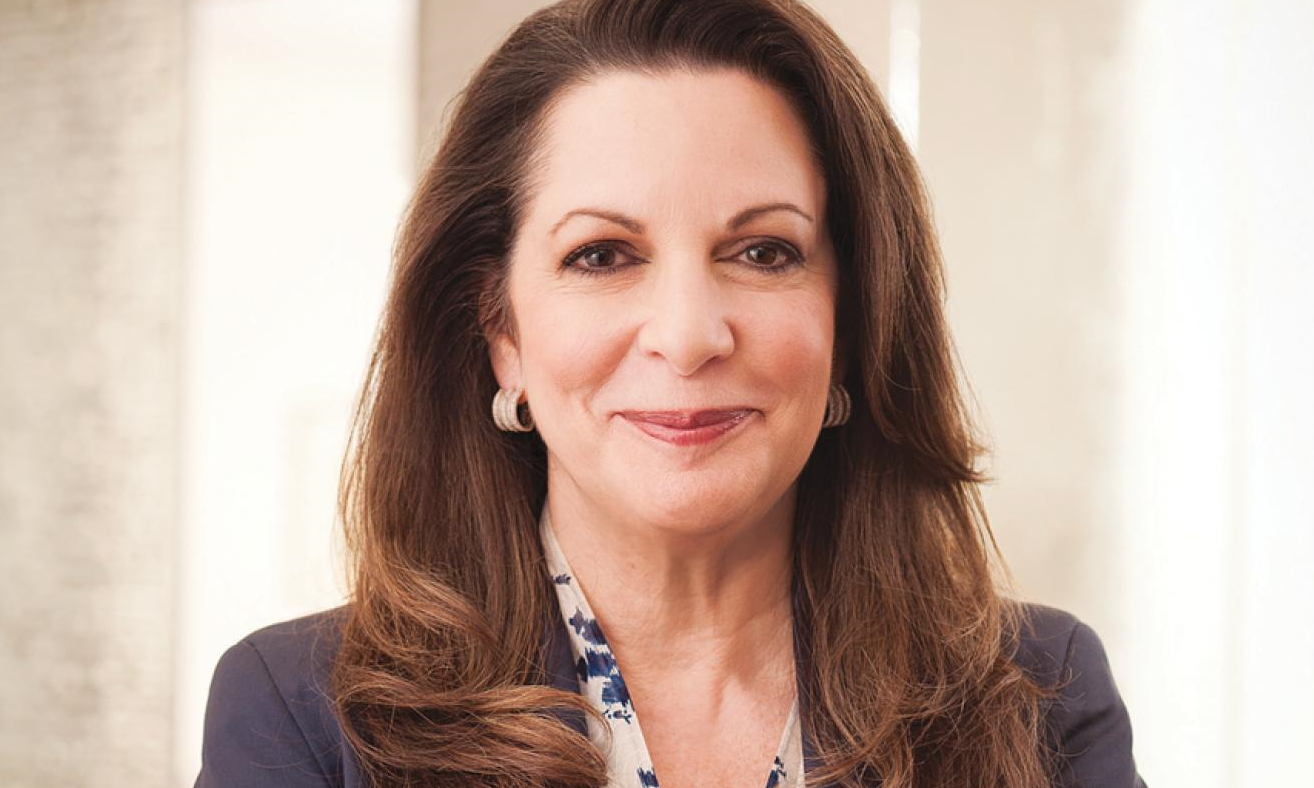 Successful founders focus on their continuous growth, passion, perseverance, and the collective wisdom of most team members.
William Ferguson (2013)
The wisdom of titans: secrets of success from entrepreneurs who rose to the top
Business success often arises from founders and entrepreneurs who focus on their continual growth, passion, perseverance, determination, and the collective wisdom of most team members. From time to time, most founders and entrepreneurs enjoy what they try to accomplish in due course. Regardless of how smart they are, most founders and entrepreneurs need to continually learn new economic engines and business models. Founders can often experience hard times when external threats and human weaknesses emerge from a lack of internal resources such as people and capital funds. Entrepreneurs must often learn to challenge the status quo with iterative continuous improvement, product feature enhancements, and so on. Most founders and entrepreneurs need to continue to grow the bottom-line profits since the business model cannot be sustainable in the long run if customer relations can no longer translate into robust sales and net profits.
Good business leaders and mentors teach team members, impart core institutional knowledge about the broader business model, and motivate most team members to carry out specific tasks, jobs, and missions to fulfill the bigger business purpose. It is often important and essential for senior business leaders, decision-makers, or other team members to share the lofty business vision. At the same time, it is also important for these stakeholders to uphold clear corporate values (such as integrity, innovation, and inclusion) for the lofty business vision to come to fruition in time. It is futile for founders and entrepreneurs to become jacks of all trades but masters of none. In this positive light, most entrepreneurs understand their own competitive advantages and core competencies, hire subject matter experts and specialists to carry out internal tasks and jobs, and then outsource the rest to third-party service providers. Entrepreneurs should be comfortable enough to take risks (or safe bets) as blue-ocean markets offer new niche profits. These new niche segments can be risky, but these fresh segments often represent the treasure trove of new business opportunities. Effective founders and entrepreneurs often measure their business progress from bottom-line security and customer satisfaction to employee turnover and holistic product and service development etc. In the nascent history of modern business management science, key performance indicators (KPIs) and objectives and key results (OKRs) can be useful business metrics for most entrepreneurs to track progress toward the longer-term business vision.
The business book author William Ferguson interviews successful entrepreneurs from different industries such as health care, entertainment, technology, real estate, and hospitality etc. Only about 1% of U.S. entrepreneurs reach the level of success where Ferguson views them as business titans. Ferguson finds that there is a true blueprint for business titans with specific personal traits such as passion, integrity, cultural diversity, inclusive management, intellectual curiosity, and reasonable risk tolerance. When push comes to shove, the basic law of inadvertent consequences counsels caution.
Most founders and entrepreneurs must find their own passion.
Most founders and entrepreneurs contribute to both the emotional and intellectual work commitments and other economic engagements. This passion often turns out to be their main motivation at work and so is paramount to their business success. In this positive light, most founders and entrepreneurs must aim to have fun, peace, and joy at work.
As the executive chairman and former CEO of Marriott International Group, William Marriott demonstrated true passion for his work. He was instrumental in expanding the family business from restaurants and other food services into hotels and further one of the global real estate investment trusts. As he worked hard to carve out his own professional career, he believed that each founder should have fun on the job. This belief further extended to include empathy for customer needs, respect for all employees, and a reasonable balance among core stakeholder interests. Through his career, William Marriott found an excellent business advisor and mentor in his father. Like several great business leaders, both men were comfortable enough to acknowledge their own strengths and weaknesses with a team of complementary talents to advance their key business ambitions and professional achievements.
Most founders remain humble business students throughout their own careers.
Successful entrepreneurs seek business ideas and strategies from many different sources of critical information. Most founders and entrepreneurs look for business opportunities before these fresh uncharted waters become obvious to others. High achievers are humble enough to continue to study several other business models for best practices in corporate ownership and governance.
As a real estate guru and founder of LaSalle Partners, Bill Sanders found a virtually unknown niche segment in the real estate industry back in the 1960s. So Sanders directed LaSalle Partners to deploy substantial capital funds to build-and-manage both residential and commercial properties. Sanders and LaSalle Partners allowed corporate clients to lease their headquarters as these corporate clients continued to recoup capital funds at near-zero profits. This specific niche strategy led LaSalle Partners to become the second-largest property manager in America.
Sanders eventually left LaSalle to found an influential real estate company Security Capital Group. In some subsequent years, Sanders sold Security Capital Group to GE Capital Group. Through these entrepreneurial endeavors, Sanders became a rich business titan with great financial payoffs. As the founder of both LaSalle and Security Capital Group, Sanders made a wonderful fortune; however, Sanders had a slight sense of remorse over letting go of his brainchildren.
Each entrepreneur often wants to make his or her mark outside the mainstream.
From time to time, founders and entrepreneurs only need to closely see the familiar products and services with some fresh and prescient eyes. New entrepreneurs can make a mark outside the mainstream without completely new products or services. Disruptive innovators often invest in blue-ocean markets with minimal competition after iterative continuous improvements and product feature enhancements.
As the second-generation executive chairman and CEO of the second-largest U.S. home builder Lennar Corporation, Stuart Miller listened closely to his customers to provide new meaningful and sustainable features for better service differentiation and cost leadership. Customer-centric endeavors became the core competencies and competitive advantages of Lennar Corporation over many years.
In the 1980s, it was hard for Lennar Corporation to sell houses at exorbitant interest rates. Stuart Miller upheld his firm work commitments and thus continued to honor regular installments to the bank lenders. During the hard times, Miller clarified his conviction that most entrepreneurs should not get into red-ocean markets with high competitive forces just because many others might attempt to garner high market shares only in the short run. Most founders and entrepreneurs should seek to attain sustainable and disruptive innovations in gradual and methodical phases. At any rate, most founders and entrepreneurs should remain patient enough to test fresh theories and concepts on the lookout for new business opportunities.
Most founders and entrepreneurs should aim to continually grow net profits.
Long-term profitability separates an idea from a viable and sustainable business. No other growth matters that much if the company cannot become profitable. Most founders and entrepreneurs monitor and improve their bottom-line performance in due course. From time to time, 80% of long-term business profitability depends on organizational behaviors, cultures, and human resources; whereas, the other 20% depends on the sales strategy. A bottom-line approach helps better evaluate long-term profitability when the company considers new mergers and acquisitions, joint ventures, strategic alliances, and some other major deals.
As the former CEO and current executive chairman of Jacobs Engineering Group (one of the largest international providers of professional technical services), Noel Watson helped boost corporate revenue from $1 billion to more than $5 billion with substantial increases in bottom-line net profits. During the early-1980s economic recession, the company lost money for the first time, but eventually survived due to robust bottom-line performance. After Watson led the company out of the crisis, the company focused on taking market shares away from most global competitors. During both hard times and normal times of business operations, Watson believed that senior executive leaders should demonstrate desirable traits such as discipline, courage, and relentless determination for better long-term business profitability.
Senior business leaders should teach team members to excel at their jobs.
In the long term, a company cannot scale the talents and strengths of the founder or only one person. As the business matures and expands over time, others need to have the same institutional knowledge and expertise. At this point, the founder must become a coach, mentor, and teacher.
Patience is a peculiar trait for entrepreneurs. Many founders need to be constantly on the lookout for new opportunities in the form of better technology, human capital, specialty, expertise, and other institutional knowledge. At the same time, founders and entrepreneurs must have great discipline to pick the best business ideas with stellar execution and precision. Entrepreneurs must establish a healthy corporate culture where people can try different experiments to fail forward. Senior business leaders should admit when they make mistakes. Further, senior business leaders need to clearly communicate the key lessons that people learn from their mistakes. Humility can often help draw a distinction between ordinary entrepreneurs and real business titans who take their core business operations to the next level.
The parents of Julia Stewart, chairman and CEO of DineEquity, served as lifelong teachers and mentors, and so showed her the importance of leading others in the profession. Julia Stewart was quite instrumental for revitalizing Applebees and the International House of Pancakes. She taught her employees and so led others by elevating their specialty, knowledge, and confidence in improving sales strategies and customer services. She was quite supportive with people, but she was tough on internal corporate standards and strategies. Moreover, she believed in sharing information broadly since success often came from collaboration.
Entrepreneurs should create value out of a crystal-clear business vision.
Entrepreneurs must manage team efforts to perform specific tasks in order to fulfill the core business vision. Team members must turn fresh business ideas into some particular actionable insights and executable plans. Business success results from these team efforts and actions in response to customer demands. Most founders and entrepreneurs need to create both tangible and sustainable value in fulfillment of the ultimate business vision. From time to time, money alone cannot be a good motivator. Entrepreneurs must inspire others to cultivate an internal culture of key disruptive innovation. When team members can feel free to learn valuable lessons from mistakes, entrepreneurs can better communicate the core business vision as the light at the end of the tunnel.
As the co-founder, chairman, and CEO of Black Entertainment Television, Robert Johnson understood what it would take for most African American business people to succeed in the entertainment industry. In fact, his educational background might be the main motivation for the entrepreneurial venture. Johnson was one of only 2 African American students in his senior high school English class. A teacher once motivated him to go to college. Johnson managed to graduate from the University of Illinois and later Princeton. He was proactive enough to take a chance and then envisioned a different future for the African American community.
Successful entrepreneurs and business leaders share some common traits.
In most cases, the segregation of duties can empower real talents to shine as good individual contributors. At the same time, team members can share responsibilities in light of the ultimate business vision. Entrepreneurship can be found in anyone. In fact, the entrepreneurial spirit may be more intense in some team members than others. What matters most is remaining true to oneself. With clairvoyant calculus, true entrepreneurs are willing to take low risks insofar as the potential rewards are substantial. From time to time, proper delegation empowers individual contributors and other team members to feel deep emotional connections to the business vision. In this positive light, project ownership can be a primary source of both employee satisfaction and motivation.
Entrepreneurs often need to set big-picture and blue-sky metrics, key performance indicators (KPIs), and objectives and key results (OKRs) etc. These metrics allow most entrepreneurs to track progress toward strategic goals and milestones. Good entrepreneurs celebrate small wins and key incremental gains in terms of customer service, key quality, efficiency, and organizational excellence. In entrepreneurship, there are several universal constants: strong servant leadership, team orientation, customer focus, integrity, innovation, and inclusion.
This analytic essay cannot constitute any form of financial advice, analyst opinion, recommendation, or endorsement. We refrain from engaging in financial advisory services, and we seek to offer our analytic insights into the latest economic trends, stock market topics, investment memes, personal finance tools, and other self-help inspirations. Our proprietary alpha investment algorithmic system helps enrich our AYA fintech network platform as a new social community for stock market investors: https://ayafintech.network.
We share and circulate these informative posts and essays with hyperlinks through our blogs, podcasts, emails, social media channels, and patent specifications. Our goal is to help promote better financial literacy, inclusion, and freedom of the global general public. While we make a conscious effort to optimize our global reach, this optimization retains our current focus on the American stock market.
This free ebook, AYA Analytica, shares new economic insights, investment memes, and stock portfolio strategies through both blog posts and patent specifications on our AYA fintech network platform. AYA fintech network platform is every investor's social toolkit for profitable investment management. We can help empower stock market investors through technology, education, and social integration.
We hope you enjoy the substantive content of this essay! AYA!
Andy Yeh
Chief Financial Architect (CFA) and Financial Risk Manager (FRM)
Brass Ring International Density Enterprise (BRIDE) © 2013-2023
Do you find it difficult to beat the long-term average 11% stock market return?
It took us 20+ years to design a new profitable algorithmic asset investment model and its attendant proprietary software technology with fintech patent protection in 2+ years. AYA fintech network platform serves as everyone's first aid for his or her personal stock investment portfolio. Our proprietary software technology allows each investor to leverage fintech intelligence and information without exorbitant time commitment. Our dynamic conditional alpha analysis boosts the typical win rate from 70% to 90%+.
Our new alpha model empowers members to be a wiser stock market investor with profitable alpha signals! The proprietary quantitative analysis applies the collective wisdom of Warren Buffett, George Soros, Carl Icahn, Mark Cuban, Tony Robbins, and Nobel Laureates in finance such as Robert Engle, Eugene Fama, Lars Hansen, Robert Lucas, Robert Merton, Edward Prescott, Thomas Sargent, William Sharpe, Robert Shiller, and Christopher Sims.
Follow AYA Analytica financial health memo (FHM) podcast channel on YouTube: https://www.youtube.com/channel/UCvntmnacYyCmVyQ-c_qjyyQ
Follow our Brass Ring Facebook to learn more about the latest financial news and fantastic stock investment ideas: http://www.facebook.com/brassring2013.
Free signup for stock signals: https://ayafintech.network
Mission on profitable signals: https://ayafintech.network/mission.php
Model technical descriptions: https://ayafintech.network/model.php
Blog on stock alpha signals: https://ayafintech.network/blog.php
Freemium base pricing plans: https://ayafintech.network/freemium.php
Signup for periodic updates: https://ayafintech.network/signup.php
Login for freemium benefits: https://ayafintech.network/login.php