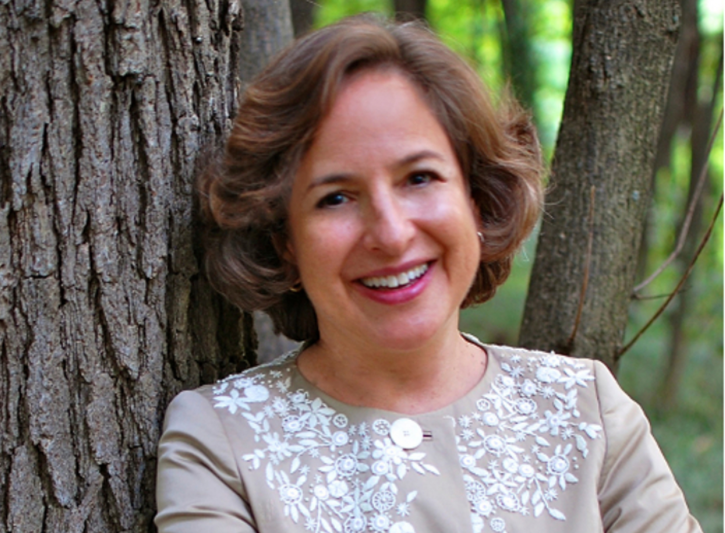 Strategic managers envision lofty purposes to enjoy incremental consistent progress over time.
Allison Rimm (2015)
The joy of strategy: a business plan for life
Strategic business plans can liberate people from feeling alone in mundane work. This liberation can help these people enrich their own meaningful lives with peace and joy. Each team member or individual contributor needs to find his or her lofty purpose to enjoy both small wins and major milestones along the life journey. Also, each subject matter expert has to carry out tasks and jobs in accordance with his or her mission statement to better realize the lofty purpose and long-term business vision. All team members help identify the critical success factors, articulate these factors in response to their ultimate key goals and priorities, and analyze strengths, weaknesses, opportunities, and threats (SWOT) with smooth and steady progress over time. This vital SWOT analysis often helps subject matter experts overcome their fears and risks before these experts leverage their competitive strengths and distinctive capabilities to seize great business opportunities.
All team members must set realistic goals with both shorter-term tactical solutions and long-term strategic solutions, and then track consistent incremental progress over time. For instance, if the business partners aim to quadruple sales revenue in 10 years, all team members strive to pull together most coherent work streams to achieve consistent 15% sales growth each year in the next decade. Both business leaders and senior managers often study how each typical day is spent such that each team member can better align his or her actions, tasks, and jobs etc with the ultimate corporate goals. Effective strategic managers often select and prioritize pivotal missions amid substantial economic uncertainty. These strategic managers further break down each project into small manageable steps and then revisit work priorities to help most team members pursue attainable reasonable objectives and key results (OKR). In this unique fashion, the progressive business plans and work specifications become the main joy of strategic implementation.
Why would team members need strategic business plans?
Most subject matter experts analyze their greatest achievements and then discern what skills, talents, core competences, distinctive capabilities, and rare resources can lead to business success. All team members and individual contributors must consider the work streams that provide the greatest joy because there is often an overlap between what people enjoy and what they perform well. Built around team talents and passions, the key missions can succeed because they play to both the strengths and specialties of most team members, senior advisors, and many other subject matter experts. All these team members share core values and principles such as integrity, inclusion, innovation, compassion, and so on that often empower people to enrich the lives of others in the broader business context.
Both business leaders and senior managers often need to combine talents, values, and passions to write down a coherent mission statement. This mission statement provides further clarity and thus shines fresh light on the long-term business vision. A good mission statement is clear and short enough to describe the main business purpose in life. In this important way, this mission statement motivates all business leaders, senior advisors, specialists, middle managers, and other team members to share the joy of strategic business implementation. For instance, Facebook CEO Mark Zuckerberg and his teams uphold the main corporate mission statement that the social media network platform strives to empower people to build communities with greater global connections. Tesla founder and executive chairman Elon Musk and his teams keep and follow the coherent mission statement that the electric car maker strives to accelerate the global transition to sustainable energy in transport. Amazon founder and chairman Jeff Bezos and his teams strive to continually raise the bar of the customer experience by integrating the web, e-commerce, and cloud technology to help most retail consumers buy what they need from day to day. In a nutshell, Amazon attempts to become the most customer-centric company in the world. PayPal focuses on the corporate mission statement that every person has the basic right to participate fully in the global economy with better financial health. Each of these tech titans represents the epitome of sustainable success with great missions in the broader business context.
In light of longer-term business vision, both business leaders and senior managers should remain true and authentic to themselves. At the same time, this vision often reflects what people want to achieve in time (not what they think they can achieve). For many agile lean enterprises, the powerful business vision involves challenging the status quo, thinking outside the black box, helping others, or building fantastic future industries for humankind. When team efforts craft and mold the longer-term business vision, team members align their own personal vision statements with the joint passion. The resultant vision statement can set most team members AGLOW: authentic, grand, laudable, optimistic, and wondrous. As a key consequence, good vision statements empower team members to be their true selves for the design of their ideal and even utopian products and services. In his neoclassic management book Business at the Speed of Thought, Bill Gates articulates his grand and lofty business vision that Microsoft aims to help develop a software-driven PC for every person in the world. In the same book, Gates further predicts the great inventions in the next few decades: palm PCs (Apple iPhones, iPads, Android smart phones, and so on), social media network platforms (Facebook, Twitter, and TikTok), online bookstores and e-commerce platforms (Amazon and Alibaba), artificially intelligent Internet search engines (e.g. Google, Bing, and Baidu), and fast and secure global online payment gateways (i.e. PayPal, Payoneer, Stripe, Alipay, and WeChat Pay). These key predictions provide fresh actionable business insights and perspectives for strategic implementation.
All team members help identify the critical success factors, articulate these factors in response to their ultimate business goals and priorities, and analyze strengths, weaknesses, opportunities, and threats (SWOT) with smooth and steady progress over time. This vital SWOT analysis often helps subject matter experts overcome their fears and risks before these experts leverage their competitive strengths and distinctive capabilities to seize great business opportunities. Most team members first assess their internal strengths and weaknesses before these people consider external threats and opportunities. This analytic process helps people evaluate the fit between their business visions and current circumstances, and then facilitates early course correction in the rare event of substantial mismatch.
In terms of strengths, team members must identify their greatest skills and talents as unique core competences, distinctive capabilities, or comparative advantages. Sometimes corporate strengths reflect sufficient time and money, rare resources, service innovations, and high-skill senior specialists and subject matter experts. In terms of core weaknesses, both business leaders and senior managers must often ensure scientifically objective assessments instead of subjective judgmental ones. From time to time, weaknesses can be unique skills and rare resources that agile lean enterprises lack in the meantime. Sometimes core weaknesses can be mental habits such as fear, inertia, perfectionism, or procrastination. Most team members must often revisit the same fears and issues several times before the full resolution. From time to time, it is important for most business leaders, senior managers, and their team members to eventually move on.
Most team members can recognize external threats and opportunities with virtually little control. Different perspectives often help draw a distinction between external threats and opportunities. Core threats and even crises and epic failures represent hidden opportunities. For both business leaders and senior managers to find great business opportunities, most team members must match their unique gifts, talents, strengths, distinctive capabilities, and comparative advantages with the essential needs of both new and current customers. Highly effective business leaders often question external threats, challenge the doomsayers, and ferret out hidden gems and opportunities within threats and even crises. These business leaders come to the realization that facts are only facts but not self-fulfilling prophecies.
How can team members work together to make incremental progress toward the ultimate business goals?
Goals describe what someone wants to accomplish in due course, and strategies describe how he or she plans to manage to achieve the goals. As each key mission often requires many short-term goals, both business leaders and senior managers must selectively break formidable tasks into manageable parts. Effective business people start with small feasible goals and then save complex and ambitious goals for later. Setting goals brings many other intrinsic rewards. A written record of goals can be a useful filter for both business leaders and senior managers to accept-or-decline requests. Seeing this short list of goals gives balance and perspective and hence makes it easier for most team members to recognize self-sabotage. Writing down business goals often helps clarify them and then removes stress and anxiety about forgetting these goals at the subsequent stage of the real business lifecycle. From time to time, writing down goals means 33% better odds of success. Another success booster is a buddy system of mutual team support and accountability. This team accountability mechanism can often help reinforce the continuous flow from meticulous strategy to practical execution.
Both business leaders and senior managers can often conduct a time study of how a typical day is spent to assess any discrepancies between strategy and execution. When these leaders discern and examine human motives, team members should be alert for pervasive fears. Perfectionists must remember the Pareto principle that the first 20% of team effort can often accomplish 80% of the work. In other words, the return on investment for the last 80% of team effort is substantially lower. Also, procrastinators should keep in mind that the use of online media can often shorten the attention spans of others. This electronic escape reduces both work efficiency and effectiveness.
Once both business leaders and senior managers complete their time study, it is important for them to schedule incremental team progress toward the main mission. Most team members must review their critical success factors and SWOT analysis, the latter of which allows these team members to develop practical action plans to address their weak spots. All team members must learn to evaluate jobs and tasks in terms of both urgency and importance. What is both urgent and important must take precedence. When people plan time for important but not-so-urgent tasks and jobs, these people can waste less time on the urgent but unimportant jobs. Further, most team members must evaluate their tasks and goals for feasibility. Playing to key strengths means getting maximum positive outcomes and returns for minimum time and work. All team members must consider the amount of joy that each major mission brings them. Enjoyment often raises the chances of successful completion. Joy can be a critical success factor in corporate talent retention and development. When push comes to shove, the basic law of inadvertent consequences counsels caution.
Strategic managers can lead their teams to start small before they scale soon. This simple implementation entails breaking down the fundamental problems into many basic tasks and jobs. From time to time, the better is the worst enemy of the good. Most team members must learn to stop trying for perfection. Sometimes successful and smooth strategic implementation is good enough. Most team members often need to revisit their timetables and priorities. It is vital for all team members to learn to evaluate informative trade-offs between urgency and importance. Dynamic team efforts sometimes derail as a result of unrealistic expectations in the first place. It is equally risky for team members to attempt what they should accomplish instead of what they view as right for their current main missions and longer-term business visions. Sometimes team members can hesitate before they comply with requests. This pause empowers team members to question the personal cost of compliance. Interpersonal tools such as humor and compassion can help soften refusals.
Strategic managers who put their thoughts into actions can experience all kinds of success stories. These strategic managers become both agile and resilient enough to deal with unfavorable circumstances as their leaders and team members remain true and authentic to their main missions. As most team members learn to embed joy into their work priorities from day to day, small changes can snowball into big payoffs. These team members overcome their fears and risks and then integrate their unique gifts, skills, talents, missions, and strengths in order to persevere even when their lives seem to fall apart. Continuous adaptation becomes the main agility factor for both business leaders and senior managers to motivate all relevant team members to cause positive social movements in the world.
This analytic essay cannot constitute any form of financial advice, analyst opinion, recommendation, or endorsement. We refrain from engaging in financial advisory services, and we seek to offer our analytic insights into the latest economic trends, stock market topics, investment memes, personal finance tools, and other self-help inspirations. Our proprietary alpha investment algorithmic system helps enrich our AYA fintech network platform as a new social community for stock market investors: https://ayafintech.network.
We share and circulate these informative posts and essays with hyperlinks through our blogs, podcasts, emails, social media channels, and patent specifications. Our goal is to help promote better financial literacy, inclusion, and freedom of the global general public. While we make a conscious effort to optimize our global reach, this optimization retains our current focus on the American stock market.
This free ebook, AYA Analytica, shares new economic insights, investment memes, and stock portfolio strategies through both blog posts and patent specifications on our AYA fintech network platform. AYA fintech network platform is every investor's social toolkit for profitable investment management. We can help empower stock market investors through technology, education, and social integration.
We hope you enjoy the substantive content of this essay! AYA!
Andy Yeh
Chief Financial Architect (CFA) and Financial Risk Manager (FRM)
Brass Ring International Density Enterprise (BRIDE) ©
Do you find it difficult to beat the long-term average 11% stock market return?
It took us 20+ years to design a new profitable algorithmic asset investment model and its attendant proprietary software technology with fintech patent protection in 2+ years. AYA fintech network platform serves as everyone's first aid for his or her personal stock investment portfolio. Our proprietary software technology allows each investor to leverage fintech intelligence and information without exorbitant time commitment. Our dynamic conditional alpha analysis boosts the typical win rate from 70% to 90%+.
Our new alpha model empowers members to be a wiser stock market investor with profitable alpha signals! The proprietary quantitative analysis applies the collective wisdom of Warren Buffett, George Soros, Carl Icahn, Mark Cuban, Tony Robbins, and Nobel Laureates in finance such as Robert Engle, Eugene Fama, Lars Hansen, Robert Lucas, Robert Merton, Edward Prescott, Thomas Sargent, William Sharpe, Robert Shiller, and Christopher Sims.
Follow AYA Analytica financial health memo (FHM) podcast channel on YouTube: https://www.youtube.com/channel/UCvntmnacYyCmVyQ-c_qjyyQ
Follow our Brass Ring Facebook to learn more about the latest financial news and fantastic stock investment ideas: http://www.facebook.com/brassring2013.
Free signup for stock signals: https://ayafintech.network
Mission on profitable signals: https://ayafintech.network/mission.php
Model technical descriptions: https://ayafintech.network/model.php
Blog on stock alpha signals: https://ayafintech.network/blog.php
Freemium base pricing plans: https://ayafintech.network/freemium.php
Signup for periodic updates: https://ayafintech.network/signup.php
Login for freemium benefits: https://ayafintech.network/login.php