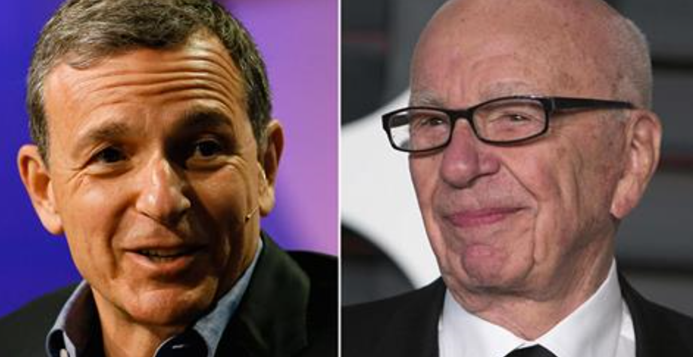 Netflix stares at higher content costs as Disney and Fox hold merger talks. Disney has held talks to acquire most of 21st Century Fox's business equity. These media titans are planning a merger in part to become more competitive against several digital video platforms such as Netflix, YouTube, and Amazon.
Fox senior executives believe that a tighter focus group of properties around news and sports may better compete with several other digital media giants.
In fact, Netflix's media content costs have increased quite a bit in recent times. Amazon and Google's YouTube face the gradual shrinkage of average revenue per user (ARPU). In recent times, Disney has announced its intention to pull back all of its movies from Netflix and other similar digital media platforms in order to establish at least 2 major direct-to-consumer media programs: one for sports and one for its key franchises such as Star Wars and Marvel Heroes.
For Disney, the golden opportunity to take control of another movie studio and significant TV production helps enhance its direct-to-consumer entertainment media assets with significant exposure to international markets such as Britain, Germany, Italy, and some parts of Asia. This market penetration sifts through the current Fox networks and 39% ownership of Sky TV networks.
In this context, it is quite reasonable to expect both Disney and Fox share prices to appreciate in the foreseeable future.