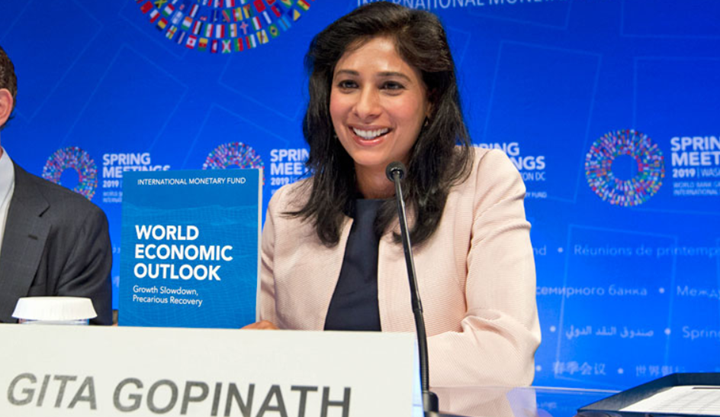 IMF chief economist Gita Gopinath indicates that competitive currency devaluation may be an ineffective solution to improving export prospects. In the form of gradual interest rate cuts, Chinese expansionary monetary policy decisions help stimulate domestic demand for consumption goods, services, and capital investments.
However, this monetary expansion may inevitably weaken the Chinese renminbi against the U.S. dollar and other core OECD currencies. This competitive currency devaluation renders Chinese exports more affordable. Meanwhile, this currency devaluation reduces global demand for more expensive Chinese imports. In the broader context of international trade, nevertheless, the recent empirical evidence shows that each 10% currency depreciation improves the trade balance by only 0.3% of real GDP economic output ceteris paribus. This evidence remains robust after the econometrician takes into account multi-year exchange rate fluctuations in response to interest rate cuts and other expansionary monetary policy decisions.
In light of these robust results, monetary expansion alone is unlikely to cause the large and persistent currency devaluation that the central bank needs to stimulate economic growth, employment, and capital accumulation. This economic insight further applies to the recent dovish interest rate cuts that the U.S. Federal Reserve institutes in response to a vocal president.