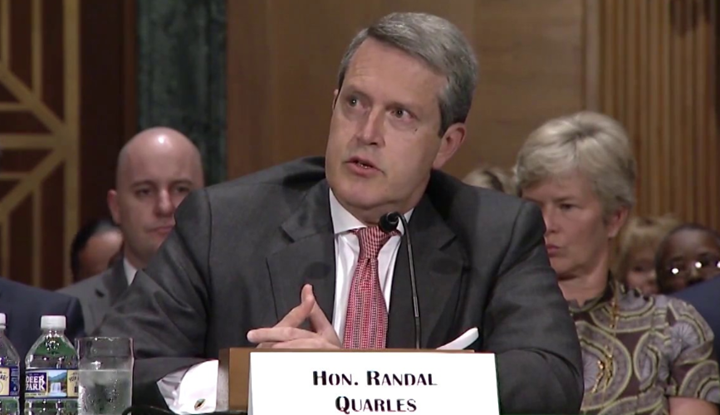 The Federal Reserve's current interest rate hike may lead to the next economic recession as credit supply growth ebbs and flows through the business cycle. All of the 35 U.S. large banks such as JPMorgan Chase, Citigroup, Bank of America, and Wells Fargo pass the annual stress test and thus would be able to lend even under the grimmest economic conditions. During the Trump administration, the U.S. Treasury and Federal Reserve may roll back at least some of the Dodd-Frank rules and regulations.
These extreme economic conditions include 10% unemployment, a sharp decline in general house prices, and a severe recession in Europe and elsewhere. Even under these dire conditions, the big banks hold sufficient capital buffers that would exceed the financial-sector equity claims back in the years just before the Global Financial Crisis. The Federal Reserve retains the final veto power to restrict any dividend hikes or share repurchases that the banks may pursue in order to return cash distributions to their shareholders.
It is important for financial intermediaries to substantially increase their core equity capital buffers in order to safeguard against extreme losses that might arise in rare times of financial stress such as the Global Financial Crisis from 2008 to 2009.