Trump garners support from Senate and House of Representatives to pass the $1.5 trillion tax overhaul.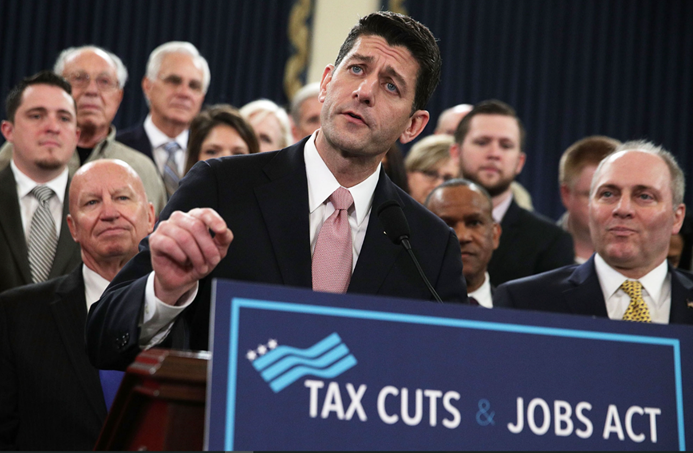 The Trump administration garners congressional support from both Senate and the House of Representatives to pass the $1.5 trillion tax overhaul (Tax Cuts & Jobs Act of 2017). With Republican majority in both congressional chambers, this current fiscal reform represents President Trump's first landmark economic policy legislation. The typical supply-side macroeconomist welcomes this fiscal overhaul and expects tax relief to trickle down to most U.S. households as well as corporations. Each American household will expect to benefit from this fiscal legislation in the form of tax cuts from $4,000 to $9,000 per annum. Also, most U.S. corporations face a substantial decrease in the effective corporate income tax rate from 35% to 21%. Furthermore, large U.S. multinational corporations can enjoy tangible tax credits for offshore cash repatriation during the indefinite Trump tax holiday. The Trump administration suggests that this tax overhaul is likely to help boost wage growth, job creation, and labor and capital productivity.
However, some market observers fear that the resultant tax cuts offer key U.S. corporations such as Cisco, Pfizer, and Coca-Cola etc to distribute cash to their shareholders in the form of near-term dividend payout and share buyback.