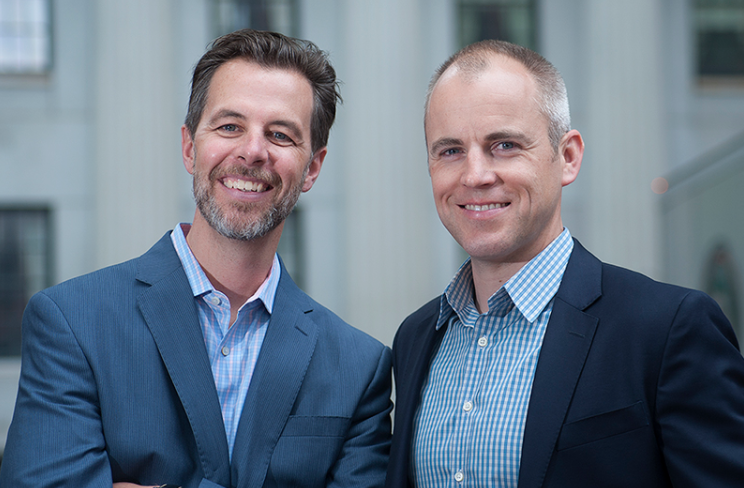 Edge strategies help business leaders improve core products and services in a more cost-effective and less risky way.
Alan Lewis and Dan McKone (2016)
Edge strategy: a new mindset for profitable growth
Most business growth strategies often involve introducing new major products and services. In comparison, edge strategies can help empower business leaders and senior managers to improve their extant core products and services in a more cost-effective and less risky way. In particular, the product edge focuses on giving most customers options to change elements of core products or services. Also, the core customer journey edge adjusts and adapts corporate role and culture in response to customer demands and external forces. Further, the enterprise edge applies key proprietary assets, high-tech skills, and rare resources etc to support core products and services in a different business context for new customers. By exploring extant customer demands and the latent value of current proprietary assets, many agile lean enterprises capitalize on new profit centers without investing excessive capital and human resources or shifting the long-term business visions.
The edge effect can be tremendous.
Many edge opportunities are business opportunities for most agile lean enterprises to leverage proprietary assets and distinctive capabilities to earn the permission of customers. It often requires considerable team efforts for these enterprises to build the business infrastructure. When this infrastructure persists in place, the marginal return from greater asset utilization can be exceptionally high. Repurposing extant assets has only minor costs in comparison to building new assets from scratch. It is easier for most agile lean enterprises to offer incremental goods and services to the current customers than trying to win new customers. For this reason, it is often significantly less risky and more cost-effective for most agile lean enterprises to implement edge strategies to grow sales and profits than many other ways. Both business leaders and senior managers must ask the right questions in order to find these edges. These questions typically revolve around the proprietary assets, core competences, and distinctive capabilities for most agile enterprises to design lean solutions to meet new customer demands.
The edge effect arises from core products and services, customer journeys, and firm-specific proprietary assets and technological advances.
Product edges are often the most prevalent business opportunities and so include ancillary accessories or growth options for baseline product feature enhancements. Core journey edges focus on how most agile lean business organizations can help enrich the lives and experiences of both new and current customers. For instance, an online network platform that promotes software solutions can start offering both delivery and installation services. Enterprise edges involve exploiting foundational assets in a new way that helps reuse proprietary data for both iterative continuous product improvements and service innovations.
Core products and services often may not perfectly line up with essential customer needs and wants despite the best efforts on the part of both business leaders and senior managers. The most essential needs and wants of customers often evolve over time. Not all customers retain the same profile of essential needs, and many customers can face unmet needs and wants that are barely outside the edges of both extant core products and services. In this common scenario, it usually makes sense for both business leaders and senior managers to focus on complementary product feature enhancements and service innovations.
For example, Apple offers its landmark iPhones, iPads, and iTunes with the holistic product design of both hardware and software elements. The mobile devices and apps allow Apple users to enjoy cost-effective and convenient phone calls, Internet connections, music streams, photos, software services, and most other digital uses. With App Store, third-party developers can offer free and premium apps, and Apple taxes some fraction of sales revenue from in-app purchases.
If some core product and service bundle comprises features that some customers prefer not to have, it can be quite wise for agile lean enterprises to unbundle these product and service features. Selling these extra features as ancillary options can ensure that some other active users can afford to pay for these complementary but separate features. For instance, the airlines unbundle baggage check-in services from the whole air travel package. As a result, those passengers who prefer not to check bags can save money, and the other passengers that need to check multiple bags pay for that privilege. In retail stores, offering self-service checkouts removes menial tasks and so allows retailers to reduce labor costs. Another good example is the smooth transition for the popular photo-sharing app from Burbn to Instagram. For better market segmentation, the co-founders Kevin Systrom and Mike Krieger voluntarily choose to reduce the core features to a minimum of both unique photo collection and exchange with numerous creative filters and profiles. As less is more, this successful transition renders Instagram one of the most popular apps among young users worldwide.
When each customer makes his or her purchase, there is much more to the story than just his or her time completing the sale. The customer journey toward making the eventual purchase starts long before the company sees the customer, and this journey continues long after each sale transpires in due time. Each customer often views the product as one step in a holistic journey that further involves many other products and services. Smart lean enterprises realize that their agility can play an important role in the overall customer journey. When most customers lack a good road map, the business partners can complementarily walk a few more steps with most active users along the journey edge.
It is quite vital for both business leaders and executive managers to clarify the main pragmatic differences between customer journey edges and vertical integrations. Each vertical integration involves moving outside the business into completely new stages of the global value chain. In effect, this vertical integration usually requires the significant development or acquisition of proprietary assets. On the other hand, customer journey edges are incremental in nature and thus expand slightly on the consumer permission set. These journey edges can be highly complementary to core products and services, and the foundational proprietary assets should already be present.
In the retail business space, the most common journey edges encompass delivery, assembly, and installation. For better market segmentation, both business leaders and senior managers often strive to define clear customer clusters on the basis of how they use and even experience the core products and services. Both business leaders and executive managers must clarify the main mission that each customer segment seeks to accomplish in due course. For better board approval and support, senior managers often work backwards to figure out how each customer segment moves from the purchase of both major products and services to the main mission and user experience. Both business leaders and senior managers often make time to find out new products and services that would lead to both customer delight and permission.
It can often be difficult for both business leaders and senior managers to implement strategic enterprise edges. These enterprise edges can often lead to the greatest growth in monetization, latent capacity, and intangible asset accumulation. A good example of an effective enterprise edge strategy pertains to the establishment and maintenance of a new social network platform. The platform orchestrators curate user-centric content for the broader diffusion and proliferation of useful information. Active users post, like, comment, and share informative and newsworthy insights and articles within the online social community. These users further communicate with one another via private messages and public notifications. From time to time, a few key opinion leaders steer and promote healthy debates and discussions. The platform orchestrators often extract substantial economic rent in the form of online advertisement, freemium membership, or online usage.
Enterprise edges often tend to land along the periphery of most proprietary assets and distinctive capabilities. When agile lean business organizations unlock utility by leveraging foundational proprietary assets to offer new products and services, these distinctive capabilities help meet new customer demands with little disruption to the extant core business operations. When push comes to shove, the universal law of inadvertent consequences counsels caution.
The edge effect can often empower the lean enterprise to upsell core products and services under margin pressure.
When agile lean enterprises strive to upsell their core products and services, these enterprises introduce new unique value propositions so that buyers can customize their premium options on top of the respective base purchases. This psychological commitment compels some customers to reconsider the menu of complementary products and services that these agile lean enterprises upsell over time. Upselling core products and services allows customers to customize the premium purchases well above and beyond the standard offers. This edge strategy can help generate bigger tickets by getting at more of the customer permission set. In due time, these agile lean enterprises can charge higher prices by empowering most customers to consider a wider array of both premium products and services.
When agile lean enterprises try to upsell their core products and services, this edge strategy caters to most fundamental human needs and wants in terms of comfort, relief, passion, knowledge, convenience, and peace of mind. Edge managers often identify parts of both products and services that most customers cannot universally appreciate. These edge managers selectively unbundle the base product features and service innovations. As a result, most agile lean enterprises strategically offer some specific products and services a la carte. An important fundamental factor is that the price of the base offer need not necessarily decrease after both business leaders and senior managers decide to remove some specific product features and service innovations. For instance, the U.S. airlines implement the edge strategy of charging for luggage check-in and then start to upsell other services too. Fast-track access, VIP lounge use, extra legroom, premium food and beverage, and so forth are good examples of this edge strategy. From 2010 to 2020, the U.S. airlines earn at least $15 billion from this ancillary revenue per year.
When agile lean enterprises break up both product and service bundles, it is quite vital for these enterprises to start by redefining the base purchases. Both business leaders and senior managers can strip away some services at the edge of the core product and customer journey. These complementary services become separately sellable. In effect, this edge strategy empowers more precise calibration to different customer segments. From time to time, the smart introduction of self-service can help increase sales and profits in response to market margin pressure.
Pivotal edge strategies help ameliorate the adverse effects of the commoditization cycle. It can be quite effective for most agile lean enterprises to apply some unique combination of both product and journey edges to key margin pressure that results from fierce product market competition. With edge customization, each customer comes to the realization that each major purchase remains unique and built for him or her. In effect, this edge strategy makes it virtually impossible for customers to compare core products and services to alternative offers. Edge solutions redirect customer focus from prices and features to the ultimate key outcomes. These edge solutions help agile lean enterprises upsell more products and services by calling out broader essential consumer needs. This latter edge strategy is quite similar to the Christensen notion of hiring core products and services to perform specific jobs with functional, emotional, and social elements of disruptive innovation.
Nowadays, strategic managers analyze no more than 20% of cloud data worldwide. By 2030, strategic managers are likely to analyze about 35% to 40% of cloud data worldwide. Multinational high-tech corporations address this essential need within a shorter time frame. Cloud data analysis represents a new challenge for agile lean enterprises because they now invest in becoming better at generating, collecting, capturing, storing, and analyzing big data. Most agile lean enterprises that manage to find out behavioral purchase patterns can often sustain their competitive moats and first-mover advantages over time.
Mergers and acquisitions (M&A) are quite popular, and at least 40,000 M&A deals occur worldwide each year. The total stock valuation of M&A deals hovers between around $3 trillion. Sometimes M&A deals can be quite difficult for board members to approve in due time because about 60% to 80% of M&A deals fail to enhance shareholder value. However, many agile lean enterprises still view M&A deals as powerful edge strategies. After all, M&A deals are not edge strategies per se. The strategic reasons and concerns behind M&A deals matter to both business leaders and senior managers. For instance, M&A deals are often useful tools for strategic managers to acquire high-skill and high-tech institutional knowledge and expertise. Foxconn acquires Sharp to better apply patent skills and techniques to high-tech mobile devices such as iPhones and iPads etc. Facebook acquires Instagram and WhatsApp in order to blitzscale the global user network to more than 2 billion active users from month to month. Amazon acquires PillPack to move into the new blue-ocean market for generic medications. All of these strategic considerations induce both business leaders and senior managers to better understand the current value of proprietary assets relative to several other companies. In the broader business context, core M&A deals can help identify new sources of organizational synergies. Both business leaders and senior managers can apply the strategic edge mindset to M&A deals of all sizes with fresh actionable business insights.
This analytic essay cannot constitute any form of financial advice, analyst opinion, recommendation, or endorsement. We refrain from engaging in financial advisory services, and we seek to offer our analytic insights into the latest economic trends, stock market topics, investment memes, personal finance tools, and other self-help inspirations. Our proprietary alpha investment algorithmic system helps enrich our AYA fintech network platform as a new social community for stock market investors: https://ayafintech.network.
We share and circulate these informative posts and essays with hyperlinks through our blogs, podcasts, emails, social media channels, and patent specifications. Our goal is to help promote better financial literacy, inclusion, and freedom of the global general public. While we make a conscious effort to optimize our global reach, this optimization retains our current focus on the American stock market.
This free ebook, AYA Analytica, shares new economic insights, investment memes, and stock portfolio strategies through both blog posts and patent specifications on our AYA fintech network platform. AYA fintech network platform is every investor's social toolkit for profitable investment management. We can help empower stock market investors through technology, education, and social integration.
We hope you enjoy the substantive content of this essay! AYA!
Andy Yeh
Chief Financial Architect (CFA) and Financial Risk Manager (FRM)
Brass Ring International Density Enterprise (BRIDE) ©
Do you find it difficult to beat the long-term average 11% stock market return?
It took us 20+ years to design a new profitable algorithmic asset investment model and its attendant proprietary software technology with fintech patent protection in 2+ years. AYA fintech network platform serves as everyone's first aid for his or her personal stock investment portfolio. Our proprietary software technology allows each investor to leverage fintech intelligence and information without exorbitant time commitment. Our dynamic conditional alpha analysis boosts the typical win rate from 70% to 90%+.
Our new alpha model empowers members to be a wiser stock market investor with profitable alpha signals! The proprietary quantitative analysis applies the collective wisdom of Warren Buffett, George Soros, Carl Icahn, Mark Cuban, Tony Robbins, and Nobel Laureates in finance such as Robert Engle, Eugene Fama, Lars Hansen, Robert Lucas, Robert Merton, Edward Prescott, Thomas Sargent, William Sharpe, Robert Shiller, and Christopher Sims.
Follow AYA Analytica financial health memo (FHM) podcast channel on YouTube: https://www.youtube.com/channel/UCvntmnacYyCmVyQ-c_qjyyQ
Follow our Brass Ring Facebook to learn more about the latest financial news and fantastic stock investment ideas: http://www.facebook.com/brassring2013.
Free signup for stock signals: https://ayafintech.network
Mission on profitable signals: https://ayafintech.network/mission.php
Model technical descriptions: https://ayafintech.network/model.php
Blog on stock alpha signals: https://ayafintech.network/blog.php
Freemium base pricing plans: https://ayafintech.network/freemium.php
Signup for periodic updates: https://ayafintech.network/signup.php
Login for freemium benefits: https://ayafintech.network/login.php