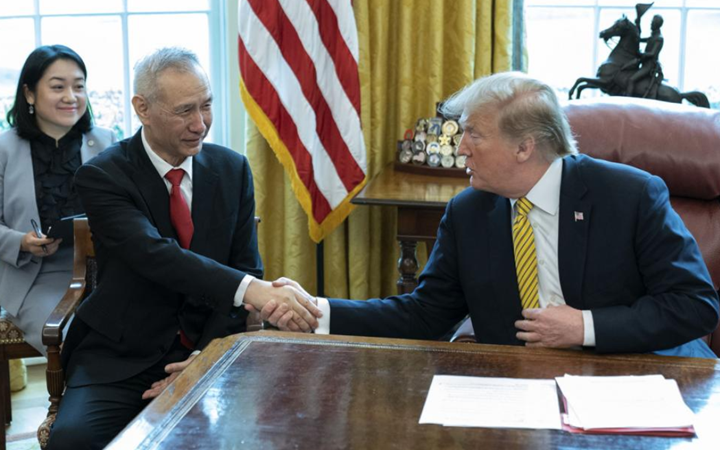 Chinese trade delegation offers to boost purchases of U.S. agricultural products to reach an interim trade deal with the Trump administration. Chinese Vice Premier Liu He indicates an active key interest from China in buying $40 billion to $50 billion American agricultural products such as soybeans and pork bellies. China expects the Trump team to institute another tariff reprieve in light of the interim partial trade agreement. Thus, there would be no 5% tariff hike on top of the current 25% tariffs on $250 billion Chinese goods. China further expects the Trump administration to circumvent blacklisting some Chinese tech titans such as HuaWei and Tencent. In response, however, U.S. trade rep Robert Lighthizer emphasizes that the HuaWei case should be kept separate from the interim partial trade deal.
Chinese trade delegation indicates a key interest in keeping the renminbi currency steady within reasonable ranges of exchange rates. Any new competitive currency manipulation or misalignment would not serve in the best interests of America and China. Moreover, China plans to further open up its asset markets by lifting foreign capital investment restrictions from April 2020 onwards.
On balance, peace and engagement can help attain the best compromise in Sino-American trade negotiations.