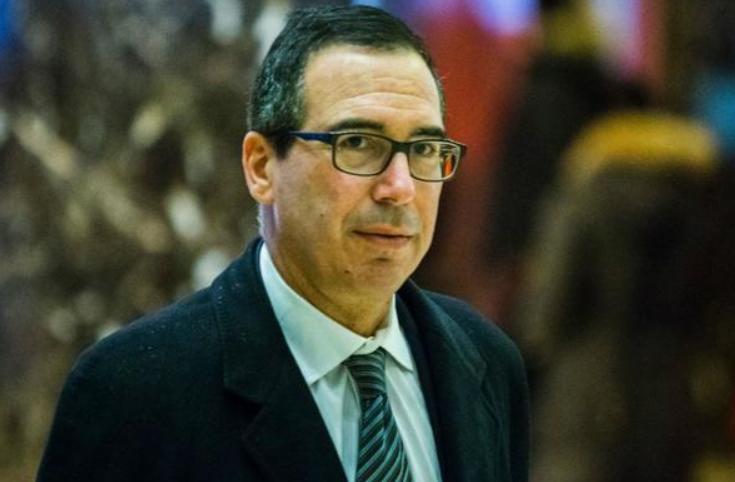 Treasury Secretary Steven Mnuchin welcomes a weak U.S. dollar amid pervasive fears of an open trade war between America and China. At the World Economic Forum, Mnuchin now praises the steady greenback devaluation that helps promote competitive U.S. export prices. This praise adds noise to the status quo as Trump seeks to withdraw from the North American free trade agreement, the Paris climate change accord, and the Trans-Pacific Partnership. Canadian, French, and Indian prime ministers accuse the Trump administration of unfair protectionism that trade deficits beget tariffs, quotas, and even embargoes.
Trumpism prevails in the face of international reprehension when the weaker dollar reaches a 3-year trough and gold prices rise to the highest level in about 2 years. Throughout the Reagan, Clinton, Bush, and Obama administrations, we associate each sharp greenback depreciation with key fiscal stimulus, export expansion, and subsequent interest rate hike. In order to resolve the twin deficit problem (i.e. both fiscal deficit and trade deficit), the Federal Reserve needs to raise the interest rate further to attract capital flows from abroad.
It is important for the Trump team to attract foreign investors to buy Treasury bonds to finance the perennial U.S. fiscal debt and deficit. Key exchange rate stabilization remains a hot pursuit for both U.S. policymakers and regulators to serve in the best interests of American workers and investors.