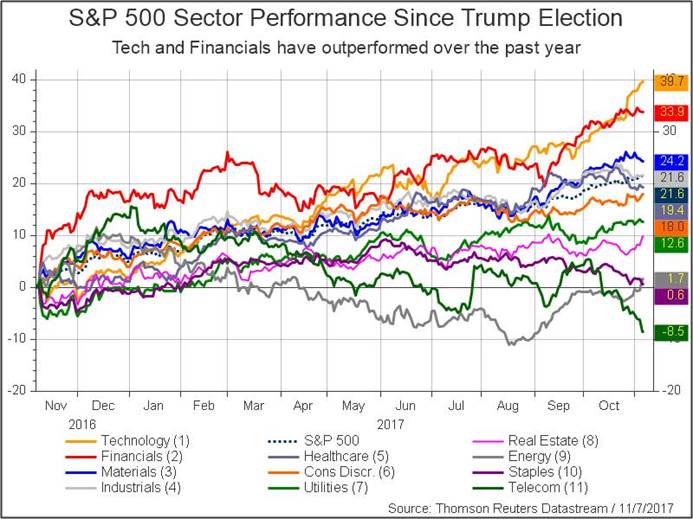 The current Trump stock market rally has been impressive from November 2016 to October 2017. S&P 500 has risen by 21.1% since the 2016 presidential election, and the Dow has gained 28.5% in the same period. In addition, NASDAQ is up 30.3%.
Since the surprise Trump election victory, banks and tech stocks have been the best performers. The former include Citigroup, JPMorgan Chase, and Bank of America while the latter include FAMGA or Facebook, Apple, Microsoft, Google, and Amazon as well as Nvidia, Netflix, and Broadcom.
The Trump administration's pro-growth and business-friendly economic policy reforms such as fiscal stimulus, new infrastructure, and financial deregulation give investors good reasons to inject capital into stocks. Insofar as the Federal Reserve keeps its gradual and dovish monetary policy contraction, the Trump stock market rally can continue over the medium term.