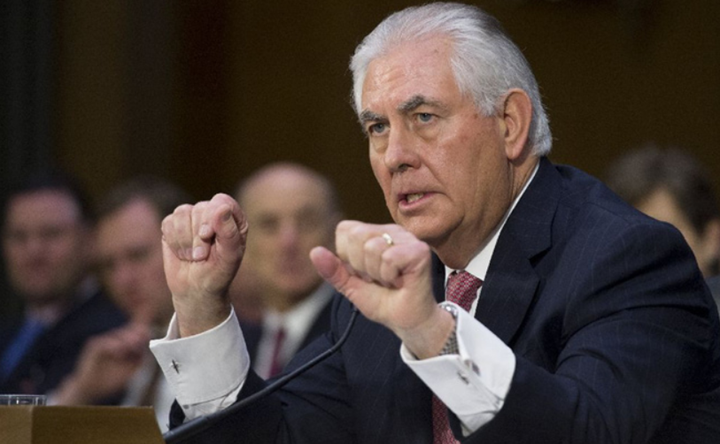 President Trump tweets his key decision to oust State Secretary Rex Tillerson after several months of intense disagreement over diplomatic affairs. Trump sometimes uses tweets to disparage the former Exxon-Mobil CEO's efforts at international diplomacy. Also, Trump nominates CIA Director Mike Pompeo to replace Tillerson, and then Deputy CIA Director Gina Haspel succeeds Pompeo as the first woman to lead the Central Intelligence Agency (CIA).
In fact, this strategic Rexit move arises as President Trump is about to embark on historic and high-level direct dialogues with North Korean commander-in-chief Kim Jong Un. Pompeo may initiate bilateral secret talks with the North Korean dictator to facilitate a smooth and peaceful transition to denuclearization. Pompeo has yet to demystify when and where the potential Trump-Kim summit may take place.
Moreover, Rexit signals that President Trump often plays hardball on foreign affairs in the midst of substantial geopolitical tension and uncertainty. Tillerson indeed disagrees with President Trump on several fronts.
First, President Trump insists on withdrawing from the Paris climate change accord, whereas Tillerson suggests that American should commit to staying in this accord. Second, Tillerson seems soft on President Trump's preference for supporting the current embargo against Qatar in opposition to Saudi Arabia. The latter geopolitical issue can affect global oil price fluctuations in the medium term. Third, President Trump and Tillerson differ in their stances on whether America pursues diplomatic solutions to denuclearization in North Korea and Iran. Trump prefers to extend the duration of economic sanctions on these countries to achieve peaceful resolution, but Tillerson dismisses such brute force. All these geopolitical issues affect global stock market evolution, economic policy uncertainty, and energy-driven inflation.