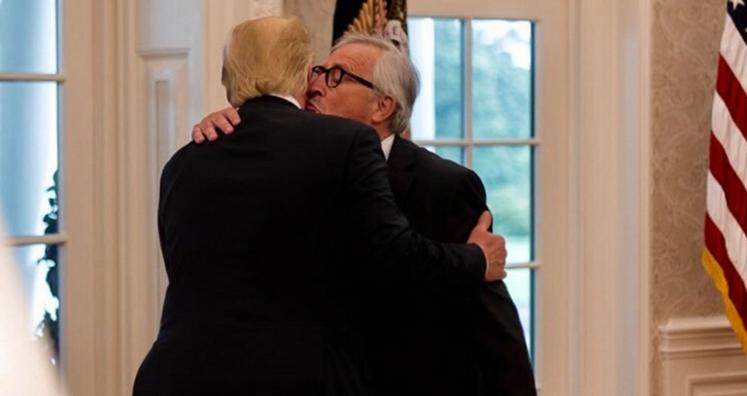 President Trump now agrees to cease fire in the trade conflict with the European Union. Both sides can work together towards *zero tariffs, zero non-tariff barriers, and zero subsidies on non-automobile industrial goods*. Trade barriers in services, chemical products, and pharmaceutical medications are on the chopping block too. Pundits point out that President Trump secures direct trade talks with the European Union to negotiate a similar deal to the prior Transatlantic Trade and Investment Partnership (TTIP).
Trump agrees to hold off further tariffs, halts punitive measures and sanctions on European cars, and thus avoids escalation into a tit-for-tat trade dispute. However, many international trade experts remain skeptical of Trump's mercurial personality and his pet peeve over America's trade deficits with the European partners. The current trade truce may or may not be permanent during the Trump administration.
In addition to China and Canada, the European Union causes large bilateral trade deficits with America. U.S. farm producers of soy, corn, wheat, cotton, dairy, and pork can receive $12 billion temporary subsidies in light of Trump tariffs, quotas, and even embargoes on Europe. Whether this trade protectionism proves to be effective remains an open debate. The law of inadvertent consequences counsels caution.