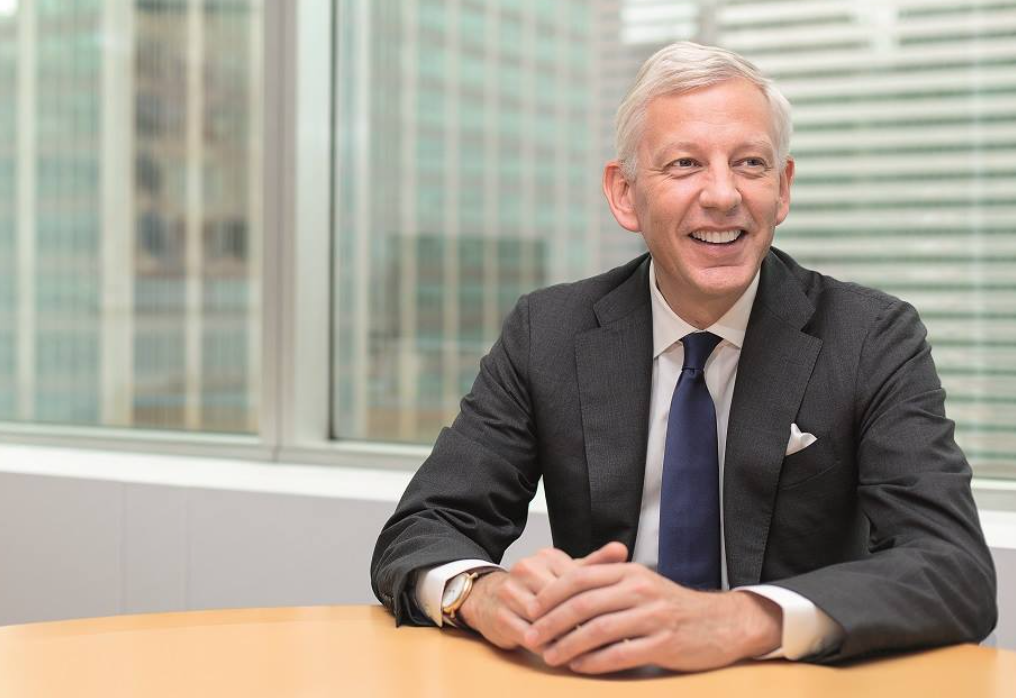 The McKinsey edge reflects the collective wisdom of key success principles in business management consultancy.
Shu Hattori (2015)
The McKinsey edge: success principles from the most powerful consulting firm
Lifelong learners begin with small proactive steps to improve themselves with rigor and structure over time. Team leaders focus on the important performance metrics, objectives, and key results (OKR). These team leaders often strive to perform hard tasks in the first few days of the work week and then frontload core parallel projects to accomplish as much work as possible in the first few weeks of the quarter. Team leaders must be able to work through stressful problems. These team leaders can learn to reach beyond their own personal limits to solve practical problems. These team leaders further prepare for the worst-case scenario.
Team leaders reflect upon their own actions and personalities to learn more about themselves. This reflection helps team leaders perform better on their collaborative projects because the team members can develop passion for the work. Most team leaders strive to influence their teams and other stakeholders in a positive manner. Team communication is a vital and important aspect of business leadership. Many business team leaders communicate well with fewer words, often learn by asking the right questions, and use suggestive questions to get others to correct their own mistakes and even epic failures.
Team leaders strive to connect with others by motivating subordinates to assume the best about people. Building empathy and compassion with team members can help business leaders better understand coworkers. Most successful team leaders help their colleagues, advisors, specialists, and other team members grow through both meaningful and challenging tasks, jobs, and even cross-border assignments. Team leaders often excel in core business process management. These business leaders focus on outcomes rather than activities, have templates for specific tasks, and optimize time spent in team work streams. At McKinsey, most successful team leaders often strive to achieve small wins, major milestones, and iterative continual self-improvements over time. The McKinsey edge reflects the collective wisdom of these success principles in business management consultancy.
Team leaders strive to achieve iterative continuous self-improvements over time.
Team leaders strive to achieve proactive self-improvements with the long prevalent practice of small rich habits that can often have a great positive impact on the work outcomes. These team leaders must learn to focus on what matters most in terms of work priorities. All relevant team members must be aware of how their work can add value to the current team projects. What matters most often differs by industry. When team leaders focus on the most important work issues and problems, many other projects fall in place. For example, some entrepreneurs sometimes spend a lot of time worrying about their corporate logos, whereas, these business leaders should focus on their core product feature enhancements and service innovations. To maintain focus on the most important priorities, entrepreneurs and team leaders can create a sense of urgency by imposing reasonable project deadlines. Business leaders often map out important decisions along the path to the ultimate objectives and key results (OKR). In light of this OKR performance management, most team leaders often link specific tasks and jobs to their financial outcomes, consequences, and implications over time.
Perfecting the 30-second answer is another skill that leads to business success at McKinsey. The 30-second answer offers enough information so that the questioner can narrow focus by asking follow-up questions on the basis of one critical element of the answer (almost as if the questioner clicks a particular portion of the answer). By perfecting the skill of the 30-second answer, especially during executive video conferences, most team members are able to determine the kind of key information that senior executive leaders want to know. These mid-career team presenters can train themselves to think like lean CEOs.
Team members learn by studying specific subject matter expertise and knowledge. These team members often need to put their knowledge into practice. In due time, this practice leads to work experiences. Broad and in-depth experiences help mold core competences and distinctive capabilities. When teams have mastered these skills, no one can take away such expertise and knowledge from the teams.
Team leaders often frontload projects by putting a substantive amount of time and effort into getting key results in the first few weeks of a quarter. In the first fortnight of a new project, team leaders should meet with both business leaders and senior managers to help shape the project. Also, team leaders often ponder the punchline for thorough and successful project completion. Team leaders further ask the right question to assess both facts and outcomes. From time to time, team leaders must assess both the strengths and weaknesses of team members for better employee morale and motivation. Team leaders often learn to pace project progress with the commensurate organization of team discussions, deadlines, and other milestones. Sometimes team leaders need to delegate tasks and jobs to the right experts, team advisors, or senior specialists.
Team leaders often have to persevere through hard times, stressful problems, and difficult situations. These team leaders often learn to go beyond their own personal limits to grow with the rich habits of lifelong learners. From time to time, most team leaders serve as mentors and coaches for their individual team members. It is often vital for team leaders to take small incremental steps to focus on the present (rather than past failures or future concerns), so most team members can manage to work through tough spots.
Sometimes a good form of due diligence requires most team members to visualize the worst-case scenario. By imagining the worst-case scenario, teams can create multiple options for any eventuality. When the worst happens, team leaders should strive to move fast to make wise decisions. Team leaders can learn to institute the 24-hour rule to wait at least one day to respond to top-down requests. This pause empowers these team leaders to look for the good intentions behind each request. In this unique fashion, team leaders can react to the request with fewer emotions. Another main method of pushing back on top-down requests requires refocusing attention on only several key points. If the top-down request involves 10 key points of input, the team leader can respond to just a few to see whether senior managers drop the other points. Less is often more. The Pareto rule of thumb shows that the first 20% of team work streams can achieve almost 80% of the desirable outcomes. This Pareto principle further applies to team performance management.
Some aspects of iterative continuous self-improvements require self-reflections. In practice, team leaders often need to ferret out what their own true passions are, or what motivates them to work hard on new team projects. These team leaders need to enjoy solving problems, developing new skills, or juggling multiple team projects. To sustain iterative continuous improvements over time, team leaders must strive to find some nexus between their own passions and the parallel projects (or team work streams). It is important for team leaders to follow role models, coaches, and mentors, especially when team leaders must make sensitive decisions within some reasonable time frame. In fact, team leaders can often choose different role models for different skills.
Successful team leaders talk less and question more. These team leaders tend to be inquisitive, listen to subject matter experts, and then ask the pivotal questions. To limit conflict and negativity, good team leaders avoid saying no. Instead, these team leaders prefer to ask suggestive questions to help others correct themselves. These questions can help reveal whether clients or subordinates have considered alternative options, solutions, and scenarios etc.
Team leaders develop empathy and compassion among team members so that all team members can better understand each other.
It is essential for team leaders to make connections with clients and coworkers as soon as possible. This soft skill often empowers team leaders to care for their team members outside the office. Team leaders often serve as coaches and mentors to their less senior coworkers with wider interests such as trip reports, family activities, and weekend plans etc. Team leaders further serve as mood-makers for the teams. These team leaders often inspire and encourage colleagues, and then remain calm during stressful times. Miscommunication can get in the way of good intentions, so team leaders often need to view their team members in the best possible light. For instance, a team member who seems aggressive can be seen as passionate about his or her work.
Humble servant-leadership is the prime discipline for most team leaders. The most competent team leaders are often the most modest. These business leaders would rather spend the next hour finding out 10 funny facts about a client or a colleague than bragging about 10 of their past achievements. Team leaders often get to know the personal sides of most team members. Learning about the precious moments of each team member deepens team connections. In this unique fashion, business leaders can better understand what motivates their team members.
Team leaders need to understand how they can deliver feedback with constructive criticisms. Constructive criticisms are effective for iterative continual improvements, and team leaders should strive to keep these constructive criticisms from sounding too harsh. The team leader first provides the team member a positive comment on his or her latest performance, offers the constructive criticism along with actionable business insights and recommendations, and then ends on a positive note. In this positive light, both the team leader and his or her colleague can focus on the next few iterative continuous improvements for better lean solutions.
To sustain a positive legacy impact, team leaders must excel in business process management. Good team leaders can better understand the importance of smooth lean implementation with both cost-effective key results and efficiency gains. Team leaders often focus on positive work outcomes (but not team efforts and activities). Most effective team leaders gauge and measure their own work in terms of positive work outcomes in stark contrast to team work streams. In terms of both desirable team work outcomes, products, and services etc, these team leaders set coherent objectives and key results (OKR). These team leaders further help key colleagues prioritize tasks and jobs with reasonable deadlines and open issues. Team leaders often need to move fast to make wise and prescient decisions in team discussions. Most effective team leaders often instruct key team members to email update items to all participants in advance. By all means, team leaders omit team discussions if most team members can take care of the open issues over email. Sometimes team leaders should delegate to senior advisors and key people attendance at low-value team discussions.
McKinsey emphasizes a personalization strategy for better institutional knowledge management. McKinsey management consultants and knowledge workers focus on human dialogues, not knowledge objects in relational databases. It is often hard for McKinsey management consultants to codify most institutional knowledge. So these consultants transfer institutional knowledge and human capital during team sessions and one-on-one conversations. McKinsey management consultants and other knowledge workers collectively arrive at deeper actionable business insights by going back and forth on the practical problems. With the baseball analogy, it is much better for McKinsey management consultants to get to first base consistently than seeking to hit a home run. Consistent sustainable progress is pivotal for prime project completion and team performance management.
At McKinsey, team leaders often tend to go the extra mile to iterate major business processes for better continuous improvements over time.
At McKinsey, it is quite standard for team leaders to synthesize work outcomes to find out the best lean solution. These team leaders take time and effort to run each project by a wide variety of people. This extra step often leads to better outcomes. In light of this emphasis on iterative continuous improvements, the extra mile is the key to humble servant-leadership. Most effective team leaders should go the extra mile to build their respective leadership profiles.
Most McKinsey management consultants share institutional knowledge with others. It is quite common for McKinsey management consultants and knowledge workers to share Excel financial models and process flow charts with clients and coworkers. No one wants to share bad examples, so most McKinsey management consultants can learn the best way to achieve team project completion.
Seeking to ask second-order questions allows McKinsey management consultants to draw out reasonable answers from clients in a mutual discovery process. First-order questions are the 5 primary Ws: who, what, where, when, and why. Second-order questions can help most McKinsey management consultants delve into open issues from different perspectives. What if the client had another $1 billion to invest in fixing the problem? What would a specific competitor try to achieve in the same situation? What would get in the way of the next major M&A deal? These second-order questions often help reveal hidden gems such as true customer preferences and stakeholder expectations.
At McKinsey, most effective team leaders can inspire people to attract new clients. McKinsey management consultants often come up with creative lean solutions to practical problems. The resultant team implementation adds high value to project completion. With proper intellectual curiosity and knowledge management, many McKinsey management consultants can often become subject matter experts and specialists. At McKinsey, most effective team leaders take the plunge to contribute to new business operations and process improvements. These team leaders think, write, and continue to develop subject matter expertise and institutional knowledge over time.
This analytic essay cannot constitute any form of financial advice, analyst opinion, recommendation, or endorsement. We refrain from engaging in financial advisory services, and we seek to offer our analytic insights into the latest economic trends, stock market topics, investment memes, personal finance tools, and other self-help inspirations. Our proprietary alpha investment algorithmic system helps enrich our AYA fintech network platform as a new social community for stock market investors: https://ayafintech.network.
We share and circulate these informative posts and essays with hyperlinks through our blogs, podcasts, emails, social media channels, and patent specifications. Our goal is to help promote better financial literacy, inclusion, and freedom of the global general public. While we make a conscious effort to optimize our global reach, this optimization retains our current focus on the American stock market.
This free ebook, AYA Analytica, shares new economic insights, investment memes, and stock portfolio strategies through both blog posts and patent specifications on our AYA fintech network platform. AYA fintech network platform is every investor's social toolkit for profitable investment management. We can help empower stock market investors through technology, education, and social integration.
We hope you enjoy the substantive content of this essay! AYA!
Andy Yeh
Chief Financial Architect (CFA) and Financial Risk Manager (FRM)
Brass Ring International Density Enterprise (BRIDE) ©
Do you find it difficult to beat the long-term average 11% stock market return?
It took us 20+ years to design a new profitable algorithmic asset investment model and its attendant proprietary software technology with fintech patent protection in 2+ years. AYA fintech network platform serves as everyone's first aid for his or her personal stock investment portfolio. Our proprietary software technology allows each investor to leverage fintech intelligence and information without exorbitant time commitment. Our dynamic conditional alpha analysis boosts the typical win rate from 70% to 90%+.
Our new alpha model empowers members to be a wiser stock market investor with profitable alpha signals! The proprietary quantitative analysis applies the collective wisdom of Warren Buffett, George Soros, Carl Icahn, Mark Cuban, Tony Robbins, and Nobel Laureates in finance such as Robert Engle, Eugene Fama, Lars Hansen, Robert Lucas, Robert Merton, Edward Prescott, Thomas Sargent, William Sharpe, Robert Shiller, and Christopher Sims.
Follow AYA Analytica financial health memo (FHM) podcast channel on YouTube: https://www.youtube.com/channel/UCvntmnacYyCmVyQ-c_qjyyQ
Follow our Brass Ring Facebook to learn more about the latest financial news and fantastic stock investment ideas: http://www.facebook.com/brassring2013.
Free signup for stock signals: https://ayafintech.network
Mission on profitable signals: https://ayafintech.network/mission.php
Model technical descriptions: https://ayafintech.network/model.php
Blog on stock alpha signals: https://ayafintech.network/blog.php
Freemium base pricing plans: https://ayafintech.network/freemium.php
Signup for periodic updates: https://ayafintech.network/signup.php
Login for freemium benefits: https://ayafintech.network/login.php