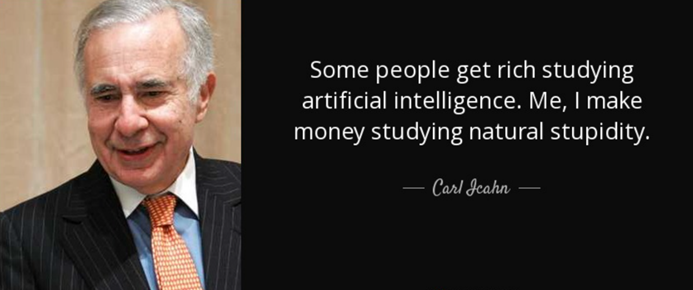 The octogenarian billionaire and activist investor Carl Icahn mulls over steps to shake up the board of SandRidge Energy after the oil-and-gas company adopts a poison pill that aims to prevent him from scooping up more shares.
Icahn became the company's largest shareholder after he personally disclosed a 13.5% equity stake in SandRidge in November 2017. He has taken issue with the board's strategic plan to buy Bonanza Creek Energy for $750 million in cash and stock. From Icahn's perspective, this irrational deal demonstrates executive exuberance and overvaluation that would ultimately erode shareholder value.
In response, SandRidge introduces the poison pill in order to stop blockholders such as Carl Icahn and Fir Tree Partners from buying more equity stakes above the 10% threshold. Fir Tree has complained that the Bonanza deal would depart substantially from SandRidge's 2016 exit from bankruptcy because the current bid is way too high and so makes little business sense. In addition to this highly controversial poison pill, SandRidge's directors may or may not have breached any triads of fiduciary duty (good faith, loyalty, and due care) in a way that would be commensurate with the business judgment rule.
Although it is difficult to anticipate how the poison pill and its concomitant board fight will unravel over time, Icahn's race toward the top can be long and arduous. Time will tell whether his board battle proves worthy and enhances sustainable shareholder wealth creation.