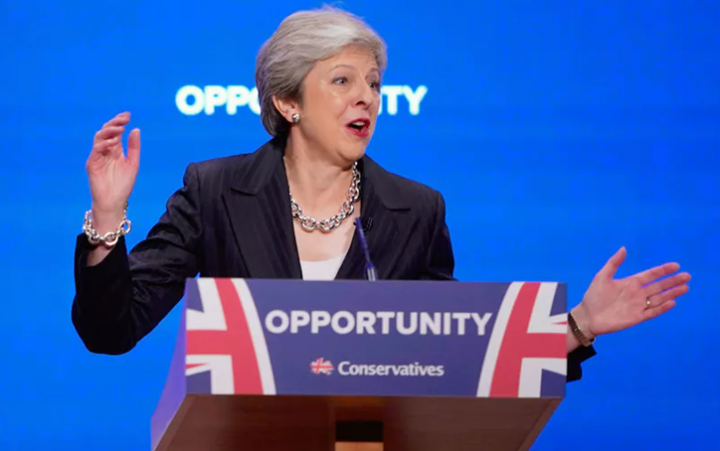 British Prime Minister Theresa May faces her landslide defeat in the parliamentary vote 432-to-202 against her Brexit deal. British Parliament rejects the May deal for Brexit, so this outcome becomes the greatest defeat for a government initiative in British democratic history. Theresa May subsequently survives the parliamentary vote of no confidence that emerges from a tactical motion by the opposition Labour Party. There are at least 3 options for Brexit: the first option is the recent May deal with the European Union; the second option is an economically catastrophic no-deal Brexit; and the third option is the likely eventual cancellation of Brexit due to a second referendum. British Parliament now rejects the first option off the table.
Some British politicians suggest that the European Union may make some further concessions to the Brits, but the European Union reps are unlikely to fold in the current game of Brexit negotiations. The stock market response suggests that a second referendum on Brexit seems more likely than an economically detrimental no-deal. Stock market analysts tend to view the May defeat as a smooth transition toward Brexit delay.
As stock market investors perceive a no-deal Brexit to diminish in likelihood, the British pound gains momentum in recent times. In Britain, the main parties oppose one another and so demonstrate substantial division among themselves (whereas, U.S. congressional split runs broadly along partisan lines between Democrats and Republicans). Many May-led Conservative Party members want Britain to stay in the European Union; some want to consider another deal; and some want to leave the European Union without a compromise deal.
Labour Party whip leader Jeremy Corbyn prefers a second referendum on Brexit, and most party members cannot speak with one voice on the wider socioeconomic implications of the British divorce from the bloc. There can be a second referendum on Brexit only if British lawmakers face reality and risk reprisals from constituents who favor and expect Brexit.
Meanwhile, there is no absolute majority for any plausible option, and thus Britain now skids toward the default outcome of no-deal Brexit at the end of March 2019. The least-worse-case scenario would be a major delay of a few months. This delay would give stock market investors, firms, and financial intermediaries more time to tackle the next transition. From a global perspective, the best-case scenario might involve a second referendum on Brexit for Brits to remain in the European Union.