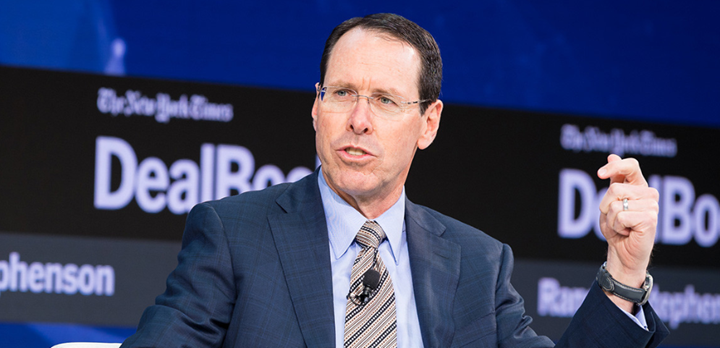 AT&T wins court approval to take over Time Warner with a trademark $85 billion bid despite the Trump administration prior dissent due to antitrust concerns. This court approval involves no additional conditions on the prospective mega merger between AT&T and Time Warner. As a consequence, Time Warner's share price has surged by 5% since this unconditional court approval, whereas, AT&T's share price shows less volatile gyrations.
Both companies hope to better compete with Netflix, Amazon, Comcast, DirecTV and other online video content providers. Prior antitrust critics suggest that the joint company might lead to anti-competitive issues with greater market concentration. This mega merger might result in higher oligopolistic markups to the detriment of U.S. consumers, this probable merger remains open to controversy.
A powerful combination of Trump tax cuts, low capital costs, robust corporate net gains, and balance sheet capital improvements drive the current appetite for new mergers and acquisitions. In the first half of the current fiscal year, we witness $978 M&A deals at a pivotal point in real business cycles with both full employment and low inflation. As many unicorns package themselves as potential M&A targets for tech titans, the current M&A wave boosts the aggregate demand for high-skill R&D patents and tech talents. During the Trump economic boom, the current M&A wave seems to start with telecom-and-media mergers.
Comcast may next target acquiring Fox in America or Sky in Europe, and T-Mobile and Sprint may form a $150 billion company to better compete with the top wireless communication rivals Verizon and AT&T. These mega M&A deals can spill over to other industries such as big banks, technology titans, and pharmaceutical giants.