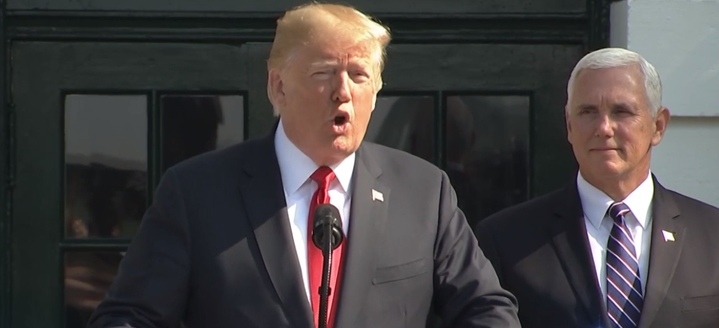 President Trump hails and touts America's new high real GDP economic growth in 2018Q2. The U.S. is now a $20+ trillion economy, and America hits this milestone for the first time in the world. A major rebound in core consumer expenditures from 2018Q1 is the largest contribution to real GDP economic growth.
Personal consumption increases by a hefty 4% margin, and business investments and government expenditures also surge quarter-to-quarter. These great numbers arise in the broader context of Trump economic reforms on trade, fiscal stimulus, infrastructure, credit supply expansion, and health care.
This fundamental prediction of healthy real GDP economic growth shatters most fears and doubts that America may not remain tax-neutral when push comes to shove. Some economists and pundits forecast that American needs at least 3%-3.5% real GDP economic growth in order to better balance its medium-term budget.
Now it seems plausible for the Trump administration to herald supply-side macro economic policies. These policies help fiscal stimulus and government welfare to trickle down to the typical American.
Since Trump's presidential election victory in November 2016, offshore corporate cash repatriation rakes in $300 billion and partly contributes to the fresh creation of 3.7 million domestic jobs. Overall, the Trump stock market rally can continue in the foreseeable future.