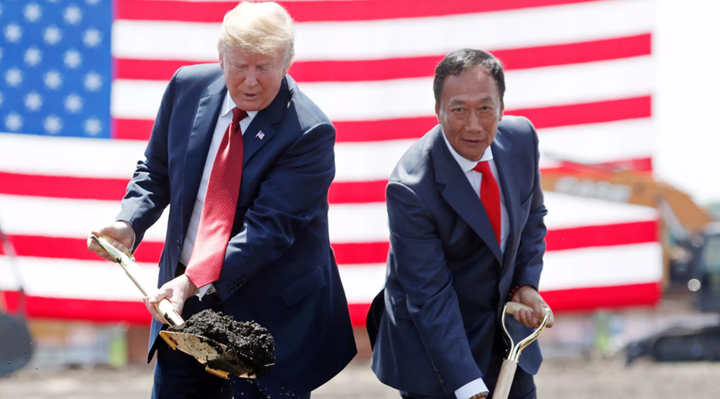 Apple upstream suppliers from Foxconn and Pegatron to Radiance and Lumentum experience sharp share price declines during the Christmas 2017 holiday quarter. Foxconn, one of the major upstream suppliers for Apple iPhones and iPads, plans cutting costs at least $3 billion in 2019. In light of anemic demand for iPhones and iPads, Foxconn derives more than half of its revenue from Apple and now needs to reduce non-technical staff by at least 10%.
Foxconn faces a difficult and competitive year ahead.
As Goldman sets a lower share price target for Apple after the prior round of double cuts, this change triggers adverse ripple effects on the upstream assemblers from Foxconn to Pegatron. Foxconn assembles iPhones, tablets, laptop computers, and Sony PlayStations at factories in China, Taiwan, and America. As the smartphone market wanes and weakens in recent times, Sino-U.S. trade tensions exacerbate global economic policy uncertainty. Foxconn flagship technology conglomerates post net profits 12% below stock market analyst expectations as of late-November 2018. As the main facial recognition technology provider for Apple, Lumentum also experiences a 9% share price decline in recent times.
Other Apple upstream suppliers such as Pegatron and Radiance expect to receive more favorable net income results after the festive Christmas season.
Apple now diversifies its smartphone provision into 3 key product lines (i.e. iPhone XS, iPhone XS Max, and iPhone XR). The Apple value chain can reap the fruits of core business process improvements only when the average retail price increase outweighs the imminent decline in smartphone sale volume. Due to a relatively low price elasticity of demand for iPhones and iPads, the Apple value chain expects to rebound in share price performance in the next few months. In terms of technology transfer, most flagship smartphones from Apple and Samsung to Huawei, Oppo, and Vivo now employ organic light-emitting diode (OLED) curvy touch screens to ensure better resolution and facial recognition. In comparison, the more affordable iPhone XR and Xiaomi smartphones make productive use of liquid crystal display (LCD) flat touch screens for high resolution. As most of these flagship smartphones target early technology adopters and gadget lovers, more affordable smartphones attract mainstream users who are responsive to price and quality improvements. In equilibrium, this multi-market competition helps maintain mutual forbearance.