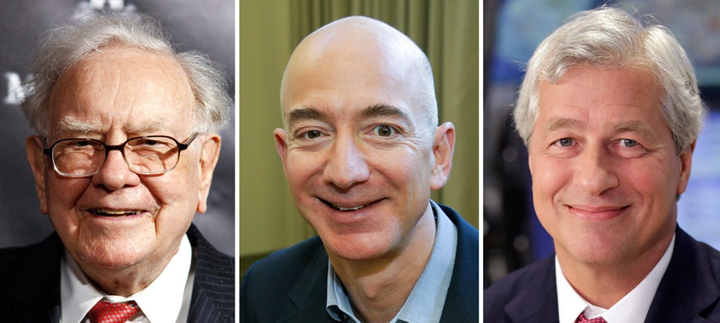 Amazon, Berkshire Hathaway, and JPMorgan Chase establish a new company to reduce U.S. employee health care costs in negotiations with drugmakers, doctors, and hospitals. Jeff Bezos, Warren Buffett, and Jamie Dimon effectively take on the world's most expensive healthcare network. This non-profit venture poses a new challenge to an inefficient U.S. healthcare system. Also, this joint venture causes the share prices of healthcare companies to decline across the board.
The new company will initially focus on innovative technology for high-quality and transparent healthcare for 500,000+ U.S. employees across Amazon, Berkshire, and JPMorgan. The tripartite entity can negotiate directly with drugmakers, doctors, and hospitals in order to use their vast databases to handle high healthcare service costs. These negotiations thus undercut the healthcare industry's middlemen from health insurers to pharmacies such as CVS, Aetna, Cigna, and Merck.
U.S. healthcare expenditures increase faster than inflation from year to year. As of early-2018, these healthcare expenditures account for 18% of total real GDP. U.S. corporations sponsor healthcare benefits and services for more than 160 million American workers. Overall, the new tripartite venture represents a main healthcare innovation that can shake up the inefficient U.S. healthcare industry.