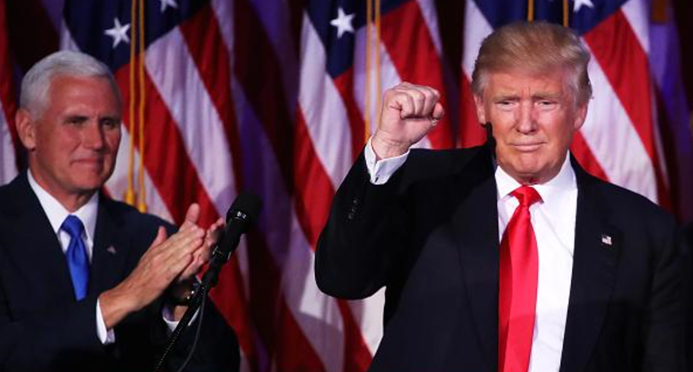 Universally dismissed as a vanity presidential candidate when he entered a field crowded with Republican talent, the former Democrat and former Independent mowed down 16 challengers while he broke every rule in the book.
Then he pivoted to take on one of the most seasoned and famous politicians in the world, a former Secretary of State, Senator, and First Lady, lost 3 straight debates to her, and earned the disapproval of roughly 60% of all Americans.
A dozen women accused him of sexual assault.
He bragged about earning tens of millions of dollars each year while he never paid any income taxes in 18 years.
His margin of victory in the Electoral College was on track to be the largest that any Republican has achieved since 1988.
Trump's presidential election victory caused an unpredictable *black swan* in almost every non-U.S. stock market in the world.