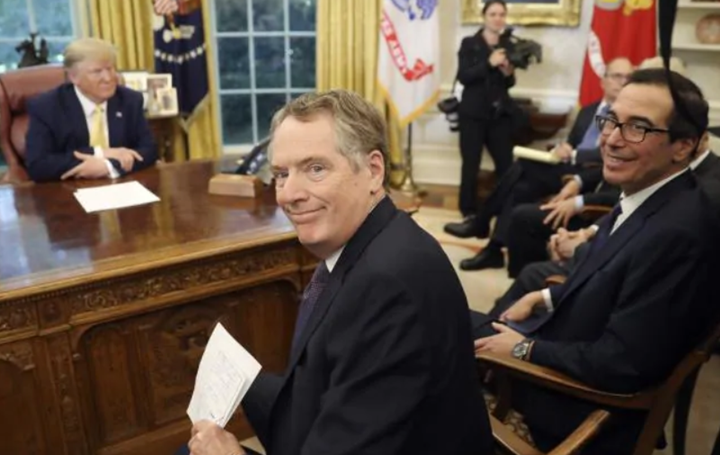 The Trump administration expects to reach an interim partial trade deal with China. This interim partial trade deal represents the first phase of a comprehensive trade deal between China and America. The Trump administration suspends additional tariff hikes on Chinese imports. Moreover, the Trump administration introduces a currency pact to prevent China from instituting deliberate interest rate adjustments with unfair competitive currency devaluation.
U.S. trade envoy Robert Lighthizer and Treasury Secretary Steven Mnuchin praise good progress on intellectual property protection and financial market liberalization in China. To help reduce the current trade imbalance, China plans to purchase $40 billion to $50 billion U.S. agricultural products such as soybeans and pork bellies. This interim partial trade deal suggests that it may be too early for both sides to agree on the more difficult enforcement of protective checks and balances for U.S. patents, trademarks, and copyrights.
President Trump expects to meet Chinese President Xi again at the APEC summit in November 2019. It is likely for Presidents Trump and Xi to sign the interim partial trade deal at the summit. Global stock markets surge 3%-5% from S&P 500, Dow Jones, and Nasdaq to Shanghai and Shenzhen in response to this trade deal.