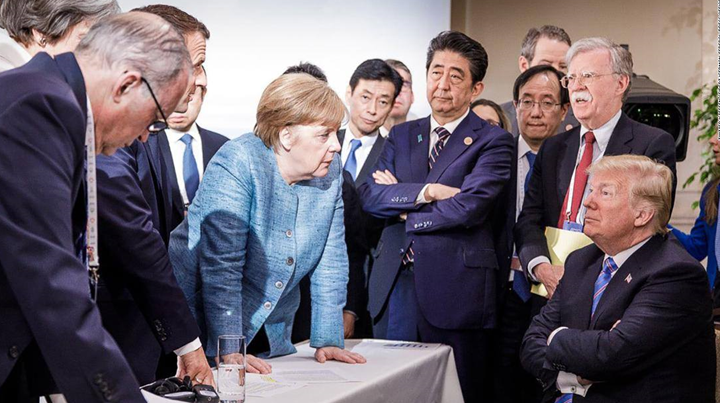 The finance ministers of Britain, Canada, France, Germany, Italy, and Japan team up against U.S. President Donald Trump and Treasury Secretary Steven Mnuchin at a G7 forum. These finance ministers suggest that the recent U.S. trade actions undermine economic confidence in the Western alliance.
The G6 delegation requests Mnuchin to communicate their unanimous concern and disappointment to President Trump. Meanwhile, Commerce Secretary Wilbur Ross completes his recent trade talks in China with little sign of progress. In China, the state-run news agency Xinhua states that all the economic outcomes of recent trade talks will not take effect if the U.S. imposes any tariffs or other trade sanctions. These recent developments suggest the delicate balance that both Mnuchin and Ross need to maintain as Trump moves forward with 25% tariffs on aluminum and 10% tariffs on steel from his close Western allies and another $50 billion tariffs on Chinese imports.
OECD figures suggest that the current global economic growth rate is 3.8% without any exogenous tariff shocks. S&P chief economist Paul Gruenwald suggests that these tariffs can take a quarter off the world's economic growth rate in a Sino-U.S. trade war. The European Central Bank's projections also warn of a 1% contraction in global economic growth in the first year of Trump tariffs. The medium-term real effects of Trump tariffs may be detrimental to global economic growth and stock market resilience.