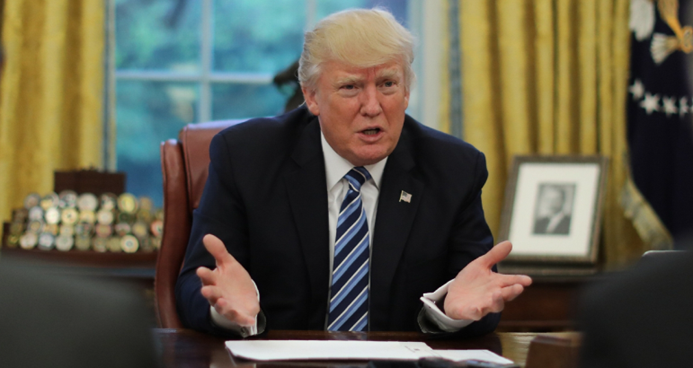 The Economist interviews President Donald Trump and spots the keyword *reciprocity* in many aspects of Trumponomics from trade and taxation to infrastructure and financial deregulation.
The New Keynesian expression of *priming the pump* can lead to greater economic growth with some fiscal deficit at least in the short run. According to Treasury Secretary Steve Mnuchin, this additional economic growth can raise at least $2 trillion in tax revenue over the next decade. Also, the indefinite Trump tax holiday serves as a clear incentive for U.S. multinational corporations to repatriate offshore cash from tax havens up to $350 billion per year to invest in American job creation, manufacturing automation, technological innovation, and superior service provision.
In contrast to the core crux of Glass-Steagall Act, Trump and Mnuchin cannot envision breaking up the big banks that currently enjoy expansive economies of scale and scope. Post-Dodd-Frank deregulation provides an opportunity for bank stocks to outperform relative to the long-term average stock market P/E ratio of 15x to 16x.
While tax cuts trump trade, these tidal traces of Trumponomics shine fresh light on the new supply-side U.S. macroeconomic policy agenda in the Republican administration.