President Trump nominates Jerome Powell to be the new Federal Reserve chairman.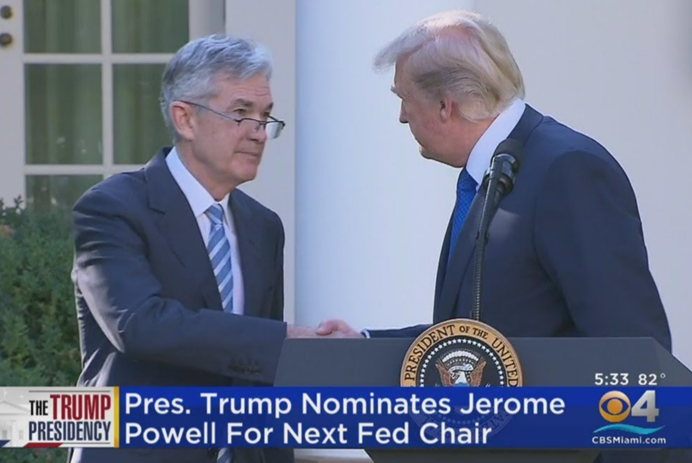 President Trump has nominated Jerome Powell to run the Federal Reserve once Fed Chair Janet Yellen's current term expires in February 2018. Trump's strategic decision is unlikely to disturb the current roaring stock market. Powell will probably maintain monetary policy continuity with a dovish stance of slow and gradual interest rate acceleration. This dovish stance not only extends the gradual interest rate hike, but also accommodates sluggish manufacturing work recovery, low wage growth, and wider diffusion of digital technology usage in America.
The Trump administration targets 3% GDP growth and 2% inflation for household and corporate tax incentives to meet fiscal neutrality. Powell has risen to the challenge of competing with several contenders for the top post of Federal Reserve: Janet Yellen (incumbent), John Taylor (Stanford professor), Gary Cohn (White House chief economist), and Kevin Warsh (former governor). Powell's inclination toward more pervasive financial deregulation is a primary advantage for Trump's calculus. Others warn that the likely imbalance between inflation containment and employment growth may cause distortions in the U.S. economy. In essence, monetary policy continuity trumps contractionary monetary policy normalization under the current Trump administration.