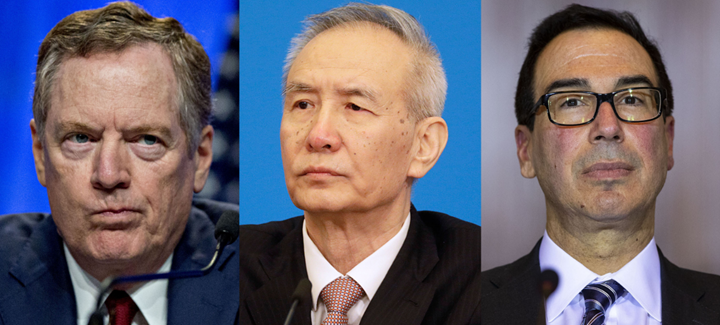 President Trump is open to extending the March 2019 deadline for raising tariffs on Chinese imports if both sides are close to mutual agreement. These bilateral negotiations hinge on how both governments enforce the Sino-U.S. trade pledges. U.S. Trade Representative Robert Lighthizer, Treasury Secretary Steven Mnuchin, and Chinese Vice Premier Liu He demonstrate credible progress on the top trade issues between China and America: $375 billion U.S. trade deficit and intellectual property protection.
Several economic commentators suggest that it should be relatively easy for China to buy more American goods to help eradicate the current bilateral trade imbalance. These goods include aircrafts, automobiles, software products, and soya beans. However, it can be difficult for the Trump administration to monitor-and-enforce the defensive protection of key U.S. intellectual properties such as patents, trademarks, and copyrights etc. The latter perennial dilemma remains a relevant and important issue in the current round of Sino-U.S. bilateral trade negotiations.
If both sides fail to deliver mutual agreement on a sound and reasonable trade deal before the March 2019 deadline, the Trump administration may decide to impose 25% tariffs on $200 billion Chinese goods. President Trump may choose to extend the deadline when he receives assurance that both sides are close to delivering a trade deal to avert the trade war when these negotiations come to fruition in time.
Most U.S. stock market benchmarks such as S&P 500, Dow Jones, and Nasdaq reap 2%-3% healthy gains as investor optimism stokes over high hopes that the bilateral diplomats and negotiators work together to iron out a mutually beneficial trade deal. Meanwhile, benign U.S. inflation data suggest that the Federal Reserve would maintain steady interest rates in the foreseeable future. Across Wall Street, the economic consensus view suggests another 2 interest rate hikes in the fiscal year of 2019-2020. These key macro milestones mark the new age of international economic policy uncertainty under the Trump administration. Tax cuts trump trade, and greater government expenditures and capital investments help revamp U.S. infrastructure, high-skill education, and better border security and immigration.
Pervasive information technology adoption helps augment both capital investment and human capital accumulation to cause greater long-term productivity growth. This pervasive positive externality leads to healthy spillovers and network effects in light of significant improvements in macroeconomic indicators such as national income per capita, employment, capital investment, and R&D innovation.