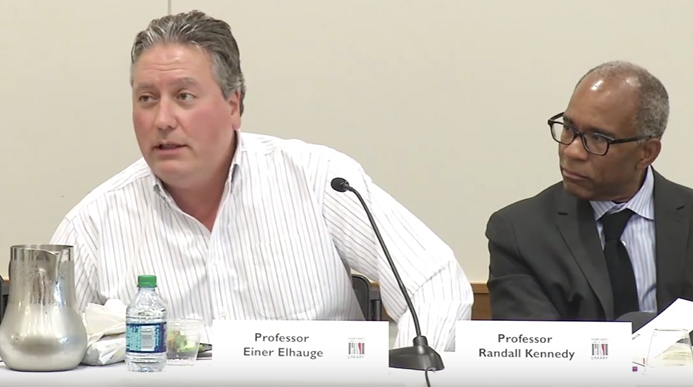 Is it anti-competitive and illegal for passive indexers and mutual funds to place large stock bets in specific industries with high market concentration? Harvard law professor Einer Elhauge suggests that it is illegal for a passive institutional investor to buy-and-hold large equity stakes in a less competitive industry with high concentration, such as the U.S. airlines industry with 4 or fewer key players. In contrast, passive indexers would be safe from antitrust concerns if most other institutional investors stop buying multiple public companies in a specific sector with high market concentration.
The basic rationale relates to the fact that if institutional investors such as index funds and mutual funds hold shares of multiple companies in a specific industry, these oligopolistic firms would tend to compete less vigorously with one another. When senior executives make business decisions in the best interests of their institutional investors, this logic suggests less fierce product market competition and greater price discrimination for consumers in addition to the private benefits of portfolio diversification. The net result would be more stable share prices and more favorable rents and returns to these passive indexers and mutual funds.
Although key critics may disagree with this novel thesis, it is quite controversial to judge whether it is legal for institutional investors to retain major equity stakes in oligopolistic firms in a given industry with high market concentration.