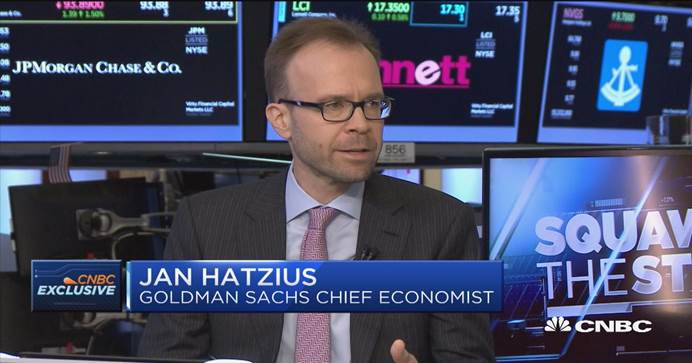 Goldman Sachs chief economist Jan Hatzius says the Federal Reserve's QE exit strategy makes sense ahead of Fed Chair Janet Yellen's stepdown in 2018.
The highly probable shrinkage of Fed's $4.5 billion balance sheet will phase out over the next few months before the next leadership transition.
This shrinkage accords with the Federal Reserve's likely interest rate hike later in 2017.
Targeting inflation at a little over 2% per annum, the Federal Reserve reacts to high stock market momentum with a more hawkish monetary policy stance.
Favorable macroeconomic data such as better industrial production growth and manufacturing job creation support the next interest rate increase.
In response, the U.S. greenback tends to appreciate while American economic growth rebounds to attract capital flows back from emerging economies at the medium stage of the global financial cycle.
With free international capital flows and flexible exchange rates, the current Fed interest rate hike is likely to lead non-U.S. monetary contraction worldwide over the next few years (aka the Mundellian international-finance trilemma).