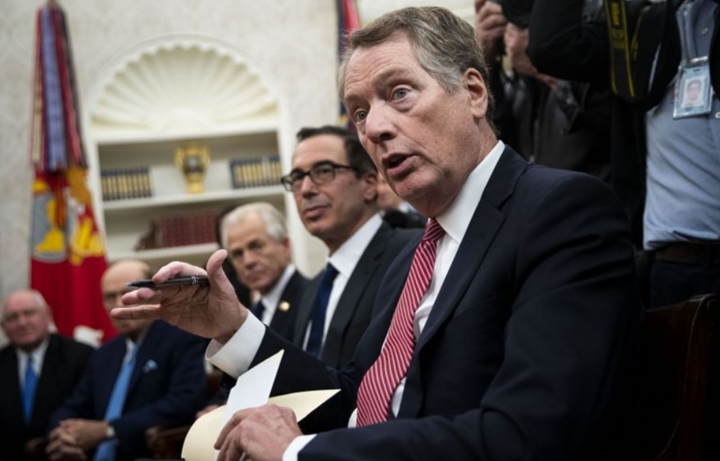 Due to U.S. tariffs and other cloudy causes of economic policy uncertainty, Apple, Nintendo, and Samsung start to consider making tech products in Vietnam instead of China. The current exodus of foreign direct investment poses an imminent threat to the Chinese economy, employment, national income, and industrial production. The new economic forecasts suggest subpar 5.5%-6.3% Chinese real GDP growth.
When U.S. trade envoy Robert Lighthizer and Treasury Secretary Steven Mnuchin return from Shanghai trade negotiations with little progress, President Trump adds a new 10% tariff on all the other $300 billion Chinese imports before the next round of Sino-American trade negotiations in mid-September 2019. The bellicose Trump administration accuses Chinese trade negotiators of trying to halt a major bilateral trade deal ahead of the U.S. presidential election in 2020.
As the Trump administration threatens with new tariffs in the next negotiations, the recent escalation narrows the path of least resistance to a major trade deal. Beijing and Washington harden their official trade positions, and political dynamism further complicates the chances of Sino-U.S. bilateral trade compromise. Later the Trump administration defers the 10% tariff on $300 billion Chinese imports to December 2019 (after the annual sales season from Halloween to Christmas).