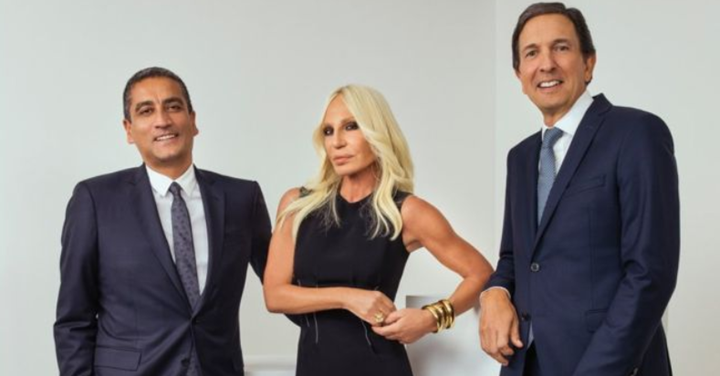 Michael Kors pays $2.3 billion to acquire the Italian elite fashion brand Versace. In accordance with Michael Kors's 5-year plan, the joint company grows Versace's sales revenue to $2 billion per annum, opens more stores worldwide, and improves the brand's ecommerce services to expand its apparel, footwear, and accessories business franchises. Donatella Versace remains an Italian fashion label, but the U.S. fashion Group Michael Kors rebrands itself as Capri.
As a key U.S. handbag maker, Michael Kors acquires Gianni Versace plus its debt to enter the exclusive high-end European luxury market. As part of the M&A deal, Donatella Versace stays as the chief fashion designer to oversee the brand.
In effect, Capri seeks an innovative M&A entry into the global market for personal luxury goods from handbags to clothes and accessories with $300+ billion revenue as of mid-2018. This buyout is a significant step toward building a bold and efficient fashion business that would rival French heavyweight conglomerates LVMH (Louis Vuitton, Fendi, and Givenchy) and Kering (Gucci, Balenciaga and Saint Laurent).
No similar U.S. conglomerate has comparable scale, so this buyout can be the key watershed between U.S. and French fashion designers. In fact, Coach has made moves to implement a similar model with ambitious acquisitions of Kate Spade and Stuart Weitzman, owning the European luxury fashion brand Versace would give considerable clout and star power to the Capri fashion portfolio.