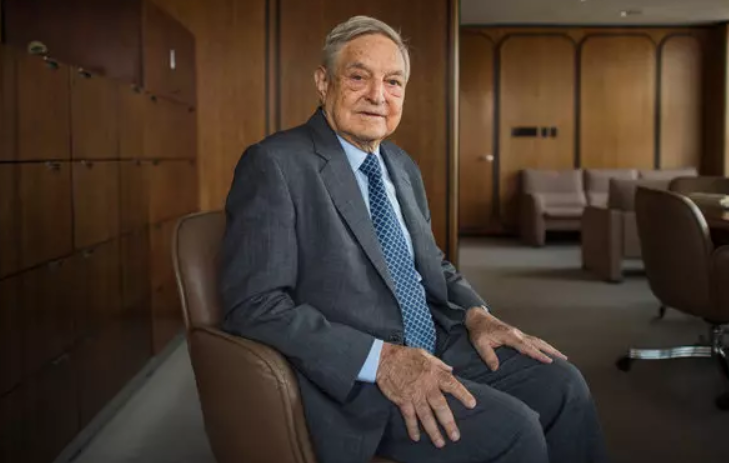 Top money managers George Soros and Warren Buffett reveal their current stock and bond positions in their recent corporate disclosures as of mid-2018. George Soros's hedge fund buys $35 million Tesla bonds and multiple blocks of stocks in Amazon, Netflix, and Google, whereas, the fund unloads its equity stakes in Twitter. The billionaire's investment fund Soros Fund Management acquires $35 billion convertible bonds in the electric automaker Tesla in early-2018. These convertible bonds can transform into common equity shares and so give investors the ability to choose between stock price gains or steady coupon yields due in March 2019. Soros also buys 51,200 shares in Amazon, 148,500 shares in Netflix, and 20,800 shares in Google, and then unloads 34,100 shares in Twitter as of mid-2018.
Warren Buffett raises his stock bets on Apple and Teva Pharma, and then unloads shares in IBM in early-2018. On balance, these stock and bond positions tilt toward the major U.S. platform orchestrators such as Apple, Amazon, Google, and Netflix.
Tesla shows promise in the marketable production of electric cars in America, Europe, and some parts of Asia. Under Elon Musk's charismatic leadership, Tesla gradually approaches the inflection point where its electric car usage tends to grow exponentially to reach a critical mass worldwide. Moreover, Teva Pharma provides many medical solutions in the form of both generic and specialty medicines.
Teva Pharma sells and manufactures generic medicines in dosage forms such as tablets, capsules, injections, and ointments etc. Its specialty medicines focus on the core therapeutic areas of central nervous system (CNS) as well as respiratory medicines for the medical treatment of asthma and chronic obstructive pulmonary disease.
Because Soros and Buffett unload shares in Twitter and IBM, these unforeseen fire sales suggest that most tech firms should make productive uses of its patents, trademarks, and copyrights etc, whereas, these intellectual properties may or may not be long-term competitive moats for sustainable shareholder wealth creation. Transforming intellectual techniques into practical uses and applications remains the fundamental key to unlocking sustainable value and competitive advantage.