Mario Draghi declares the ECB agreement on a thorny set of revisions to Basel 3.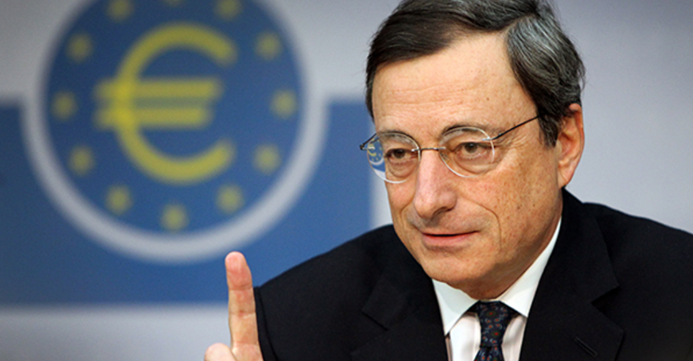 Mario Draghi, President of the European Central Bank, heads the international committee of financial supervisors and has declared their landmark agreement on a thorny set of revisions to Basel 3. Many bankers and pundits refer to these revisions as Basel 4. While many banks prefer to standardize their equity capital calculations under Basel 3, several multinational banks apply their own internal risk models to gauge appropriate common equity capital ratios. Now the primary concern relates to the unfortunate outcome that the minimum regulatory capital results would become lower for a given large bank if one chose to apply another bank's internal risk models. This discrepancy might arise from the fact that each bank exhibits different exposure to specific risk types such as commercial real estate default risk and operational risk. Due to this concern, Basel 4 revisions can fill the gap between fact and fiction to help circumvent regulatory arbitrage.
Large banks would need to incorporate loan-to-value ratios into the internal risk models of residential mortgage default risk. On balance, the overall capital floor is 72.5%, which reaches a healthy middle ground between the U.S. preference for 75% and the European tendency toward 70%. Proponents of U.S. financial deregulation suggest that substantially lifting the average capital ratio from 7% to 12%-15% would likely increase the prohibitively high cost of capital for banks, insurance companies, credit unions, and other financial institutions.