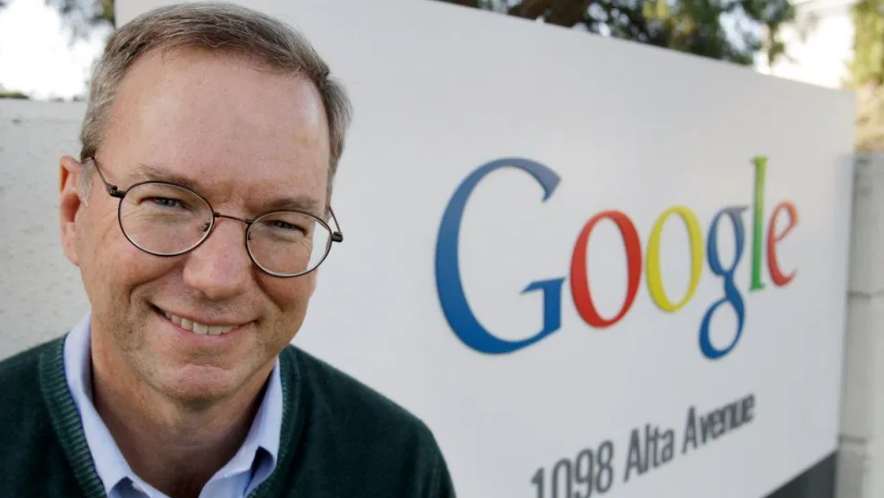 Google CEO Eric Schmidt and his co-authors show the innovative corporate culture and mission of the Internet search tech titan.
Eric Schmidt, Jonathan Rosenberg, and Alan Eagle (2014)
How Google works: anecdotes, life lessons, and business insights
In this book, the co-authors Google CEO Eric Schmidt, Jonathan Rosenberg, and Alan Eagle offer anecdotes, life lessons, and business insights into the corporate culture, mission, and key value proposition of the Internet search tech titan Google. Schmidt, Rosenberg, and Eagle provide practical principles for cultivating business innovation in the new century of Internet search and mobile technology. Founders and entrepreneurs can build successful businesses when they build great products and services that lead to customer delight. Across the competitive landscape, it is key to be fast enough to focus on high-quality products and services for better cost leadership and differentiation.
As Schmidt, Rosenberg, and Eagle suggest, each business plan may have some flaws and blemishes, so co-founders and senior executive managers need to adapt every business plan to new market circumstances. People cannot control business innovation, whereas, almost all sorts of business innovation represent the natural outgrowth of creativity, inspiration, and the ubiquitous recognition of unmet client needs. Money cannot motivate most knowledge workers and engineers to innovate well in advance. In contrast, the true motivation arises from the love of both creative work and its wider social impact. In the new century of Internet search and mobile technology, it is important for knowledge workers to share vital information to help ensure continual progress that effectively catapults all kinds of industry endeavor.
Google strives to achieve customer delight with better products and services.
Google is first and foremost a tech firm of software engineers and other knowledge workers. The company follows at least 2 basic principles. First, business success results from a relentless focus on the user. Second, successful companies design and develop the best products and services faster than others in the same industry. Faster product development cycles rely on an egalitarian organizational structure that promotes human attributes such as creativity, agility, and responsiveness. In comparison, traditional command-and-control organizational structures often slow and stifle business innovation.
At Google, software engineers and other knowledge workers are as important as the organizational structure. Google often invests heavily in hiring the right people. Google cannot afford to assign core knowledge workers to specific mundane tasks. Instead, Google offers all knowledge workers open access to corporate information and cloud-computing power. Google knowledge workers are free to take risks to fail fast forward in the hot pursuit of disruptive business innovation insofar as these knowledge workers can learn from their mistakes. At Google, everyone needs to meet the general expectation of speaking up to share his or her expert views and opinions. These perspectives often blend technical expertise with sound business sense and a flair for creativity. Google knowledge workers can thrive in a free and open environment where several small failures often snowball into a big business success. Good examples of smart teamwork with small failures include the early versions of Gmail, Chrome, and Google Drive.
Google incubates its unique corporate culture of business innovation.
The primary goal of any business today must be to increase the speed and quality of both product and service development cycles. At Google, the co-founders Larry Page and Sergey Brin and CEO Eric Schmidt focus on cultivating the key corporate culture of business innovation. Once the triumvirate leaders instill this culture, it is quite difficult to change this intangible asset over time. Google knowledge workers cannot create corporate culture, but they often come to Google due to its persistent focus on business innovation. Google attracts this kind of person, and the unique corporate culture perpetuates itself. This unique culture of business innovation now empowers Google knowledge workers to make continual improvements over time. Sometimes these knowledge workers come up with bright ideas that can disrupt the key market for Internet products and services. For instance, Google introduces Chrome as a new alternative to challenge Microsoft in the market for web browsers. G-Suite is a good app example of email, cloud storage, calendar, mobile chat, and other online software services in direct competition with Alibaba, Amazon, Apple, Baidu, Facebook, Microsoft, and Tencent etc.
At Google, most knowledge workers collaborate together in open floor plans. Every team member has an equal voice. Senior managers assess and recognize Google knowledge workers by merit (but not rank). What these knowledge workers try to accomplish together weighs much more than their job titles. Google maintains a flat organizational structure of small teams. Just as Amazon founder and chairman Jeff Bezos would suggest in the 2-pizza rule, this rule means that each team should be small enough to be fed by 2 pizzas. Google provides fresh ample amenities for knowledge workers to commit their time, energy, and attention to work-and-leisure hours. For this reason, work-life balance cannot be a significant issue at Google. Fun is a natural outgrowth of camaraderie.
At Google, core principles and economic insights help guide fresh business plans.
The vast majority of Google business plans depend on core principles, economic insights, budget constraints, and so forth. Google empowers different components of business creativity to collide in new constructive ways. These key components of business creativity encompass information, connectivity, and cloud computation. However, business plans must be fluid enough to change with new circumstances and market conditions. In the Internet-centric business world, tech titans such as Facebook, Apple, Microsoft, Google, and Amazon (F.A.M.G.A.) should focus on technical data-driven insights that solve problems with better and more scalable products and services. Moving fast to break new ground has become a main motto of F.A.M.G.A.
Google knowledge workers strive to solve numerous current problems in new ways. Alternatively, Google knowledge workers try to broaden the business scope of prior technical solutions. Across the industry spectrum, Google sometimes discovers specific economic insights into new radical business innovations such as Chrome, G-Suite, and Google Analytics etc in addition to the Google search engine.
Google encourages its knowledge workers to think in terms of open platforms but not products. Open platforms such as Android and G-Suite help achieve scalable user growth. Open platforms often benefit from network effects, scale economies, and information cascades. Positive network effects emerge from the fact that each additional user expands exponentially the value of the current open platform. Scale economies occur when the average cost of production decreases with a significant increase in the number of active users worldwide. Information cascades pertain to the fact that a small number of Internet influencers serve as the major touchpoints for transmitting information from a small niche segment to the global general public. These positive network effects, scale economies, and information cascades often manifest in the form of higher average profits per user (APPU) over time. In terms of APPU and several other relevant metrics, Google often ranks top in comparison to many other open platforms such as Facebook, Apple, Microsoft, IBM, LinkedIn, and Yahoo (F.A.M.I.L.Y.).
Google hires new knowledge workers for their potential talents and skill sets.
Google places a vital emphasis on recruitment and talent retention. Over the years, employee quality remains the best determinant of Google business innovation. As a best practice, Google often engages many employees, knowledge workers, and other stakeholders in the recruitment process in order to find the *right candidates*. This group process helps ensure that the best interests of all Google stakeholders remain the top priority. Through group interviews, Google senior managers assess each candidate in terms of not only core skills and technical competencies but also some critical qualities such as passion, commitment, perseverance, creativity, and life motivation. This latter human factor draws a critical distinction between Google knowledge workers and many other specialists who work elsewhere. Core talent retention serves as a positive feedback loop that helps enhance the Google-centric culture of business innovation.
Data-driven insights and consensus views help inform corporate decisions.
At Google, senior managers often use data-driven insights and consensus views to help inform major corporate decisions. Consensus need not imply implicit mutual agreement on both sides of a subject matter. Instead, true consensus arises from in-depth problem analysis, careful deliberation and collective wisdom, and genuine commitment from decision-makers that the chosen path of least resistance is right.
Mutual agreement has to be genuine but not token. Each major business decision should rely on rigorous data analysis and conflict resolution. At Google, the CEO, co-presidents, and block shareholders dictate few decisions and so often defer to the judgment of wise subject matter experts in specific areas. Hence, delegation becomes a natural result of team accountability at Google. Each business proposal is valid, even if senior executive managers cannot reach consensus on putting the proposal into practice. On balance, senior leaders need to ensure that most of their investments contribute to the core niche segments that help generate most topline revenue and bottom-line net income.
At Google, senior leaders often share and communicate vital information with their direct reports and other colleagues. Most senior executive managers can choose to refrain from making decisions in an information vacuum. These managers often encourage their team members to tell truths. Google business innovation depends on the creative imaginations and discoveries of knowledge workers.
This analytic essay cannot constitute any form of financial advice, analyst opinion, recommendation, or endorsement. We refrain from engaging in financial advisory services, and we seek to offer our analytic insights into the latest economic trends, stock market topics, investment memes, personal finance tools, and other self-help inspirations. Our proprietary alpha investment algorithmic system helps enrich our AYA fintech network platform as a new social community for stock market investors: https://ayafintech.network.
We share and circulate these informative posts and essays with hyperlinks through our blogs, podcasts, emails, social media channels, and patent specifications. Our goal is to help promote better financial literacy, inclusion, and freedom of the global general public. While we make a conscious effort to optimize our global reach, this optimization retains our current focus on the American stock market.
This free ebook, AYA Analytica, shares new economic insights, investment memes, and stock portfolio strategies through both blog posts and patent specifications on our AYA fintech network platform. AYA fintech network platform is every investor's social toolkit for profitable investment management. We can help empower stock market investors through technology, education, and social integration.
We hope you enjoy the substantive content of this essay! AYA!
Andy Yeh
Chief Financial Architect (CFA) and Financial Risk Manager (FRM)
Brass Ring International Density Enterprise (BRIDE) © 2013-2023
Do you find it difficult to beat the long-term average 11% stock market return?
It took us 20+ years to design a new profitable algorithmic asset investment model and its attendant proprietary software technology with fintech patent protection in 2+ years. AYA fintech network platform serves as everyone's first aid for his or her personal stock investment portfolio. Our proprietary software technology allows each investor to leverage fintech intelligence and information without exorbitant time commitment. Our dynamic conditional alpha analysis boosts the typical win rate from 70% to 90%+.
Our new alpha model empowers members to be a wiser stock market investor with profitable alpha signals! The proprietary quantitative analysis applies the collective wisdom of Warren Buffett, George Soros, Carl Icahn, Mark Cuban, Tony Robbins, and Nobel Laureates in finance such as Robert Engle, Eugene Fama, Lars Hansen, Robert Lucas, Robert Merton, Edward Prescott, Thomas Sargent, William Sharpe, Robert Shiller, and Christopher Sims.
Follow AYA Analytica financial health memo (FHM) podcast channel on YouTube: https://www.youtube.com/channel/UCvntmnacYyCmVyQ-c_qjyyQ
Follow our Brass Ring Facebook to learn more about the latest financial news and fantastic stock investment ideas: http://www.facebook.com/brassring2013.
Free signup for stock signals: https://ayafintech.network
Mission on profitable signals: https://ayafintech.network/mission.php
Model technical descriptions: https://ayafintech.network/model.php
Blog on stock alpha signals: https://ayafintech.network/blog.php
Freemium base pricing plans: https://ayafintech.network/freemium.php
Signup for periodic updates: https://ayafintech.network/signup.php
Login for freemium benefits: https://ayafintech.network/login.php